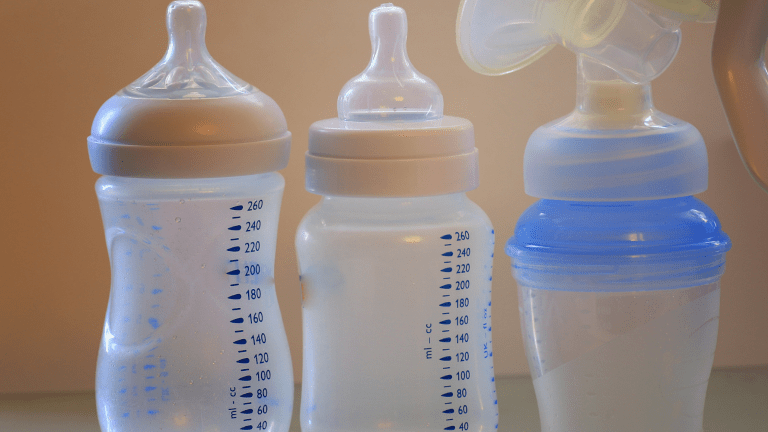 Traveling and Breastfeeding—How to Do Both Successfully
It's always exciting to visit friends and family who might live far away. If you have a new baby, they are probably excited to see your bundle of joy. But if you are breastfeeding or pumping, you're probably considering how much milk you can bring on the plane and where you can go for some peace and quiet when it's time to feed.
Legendairy Milk founder, Certified Breastfeeding Specialist and mom, Luna Feehan shared her tips that for smooth flying:
Tell security about your breastmilk.There are liquid restrictions when going through security, and usually you cannot take more than 3oz. No matter how much you bring, be sure to tell an agent. Portion out the feedings and be aware that if you do not want your breastmilk to go through an x-ray machine there might be additional screenings.
Leave with extra time. This can be a challenge with so many things to do and remember, but it will cut down on the stress while traveling. Build in time for feedings and do a bit of research to find out where the best spots are for a feeding. If you think that time will be tight and your baby drinks from a bottle, it might be easier to pump and feed from the bottle once you are settled.
Use an app. If you feel that you would rather nurse your baby in private, use theMamava app which helps you find these convenient areas with power outlet, seating, cleanup supplies and room for luggage. Sometimes it's just nice to get a break from the frenzy of a busy airport and have a calm spot for a few minutes.
Don't be hard on yourself. Schedules can be turned upside-down, babies can get distracted when feeding with so many people around, bedtimes can be delayed. Try not to let these challenges get in the way of enjoying the holidays and time with family. A bit of patience and planning goes a long way to successful travels with baby.
Keep your milk supply flowing especially when your schedule is off. LEGENDAIRY MILKumpproducts blend of organic ingredients designed to optimize healthy lactation and enhance nutrition in breast milk. It's fenugreek and sugar free. 
Want more from Momtrends?
1. Momtrends 2019 Ultimate Baby Shower + Giveaway
2. 5 Tips for Early Breastfeeding Success
This is not a sponsored post.