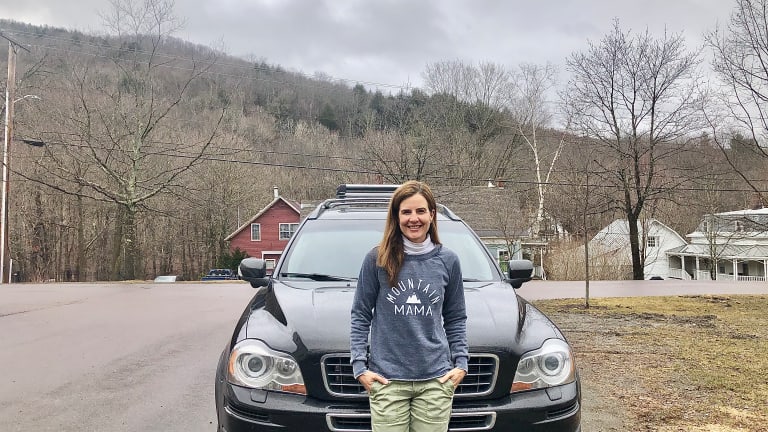 Top Tips for Family SUV Shopping
Kelley Blue Book's Best Family Cars of 2020 have vehicles for every family no matter how big or small their budget is.
This post is sponsored by Kelley Blue Book; however, all thoughts and opinions are my own.
We started planning our migration north last summer. After two decades of being a New Yorker, it is time for us to hit the reset button. A lot of planning has gone into our move to Vermont -- including what we plan to drive up here. I'm sharing my tools for car shopping and hope my top tips for family SUV shopping can help other families take the pain out of car shopping and replace it with fun.
Get the list of Kelley Blue Book's Best Family Cars of 2020 on KBB.com
Heading North with the Family and We Need a Bigger Car
We've found a great little mountain community and are ready to jump into our next chapter. Even now with the social distancing rules in place, Vermont is a place where our family can safely explore. We love the outdoors and this move is giving us access to new adventures. To facilitate this fun, we're looking for a larger SUV, I'm using, Kelley Blue Book.
For over 90 years, Kelley Blue Book has been synonymous with educated car-buying. As a one-stop resource, Kelley Blue Book provides educational and empowering tools that help car buyers find their perfect car match — and buy with confidence. I'm using Kelley Blue Book's Best Family Cars of 2020 list to help make an informed decision. 
What I need in a new SUV
4-wheel drive (to handle all the snow up here)
Three rows (for out family of four and all the friends and teammates we haul around)
All the latest safety features
Huge back row for the dog (yes the dog! We are getting one in a few weeks!)
What I want in a new SUV
Huge sunroof
Excellent media system
Some of the additional features I love: heated steering wheel, automated third row system to fold down seats. And I'm not going to lie --the cars with massaging seats are pretty awesome!
Using Kelley Blue Book to Research Family Cars
Right now we are driving a 2012 Volvo XC90. It's fine but a little small for our needs. We're looking for something with more storage capacity and updated safety features. 
Kelley Blue Book's Best Family Cars of 2020 allows families to find the perfect family car designed with safety and high quality technology in mind. The 2020 list ranges from 2-door SUVs to minivans --exactly the market we are in.  We are using Kelley Blue Book to help find the perfect vehicle for out budget and family's needs.  
I didn't even have the Volkswagen Atlas on my radar before we looked at the Kelley Blue Book list. The review raves about the roomy interior and the option of second-row captain's chairs. This list is opening my eyes to new options. 
We also had overlooked the Ford Expedition. I was mistaken when I thought this car didn't have good mileage. According to the review the 2020 Ford Expedition is more fuel-efficient and better at towing than its competitors.
Kelley Blue Book's Best Family Cars of 2020
See what I mean? You've got to do your research. This year's list offers families a wealth of information and ideas. Among the list are a variety of 2-door , 3-door and full size SUVs such as the Kia Telluride and Hyundai Palisade, as well as minivans including the Chrysler Pacifica and Honda Odyssey. This list is a great research tool for savvy shoppers like me who care about safety and quality.
Prepping for Car Shopping
List your needs. One of the most helpful things you can do to make your car shopping more productive is to start with a list like mine. Keep in mind that WANTS and NEEDS are two different things. I would be willing to give up the huge sunroof. I won't skimp on safety.
Do your research. It's great to ask your friends what they think about their cars and look at social media, but a trusted analysis is even better. 
Test drive with an open mind. Come up with a list of at least 2-3 models of cars that meet your needs an then take them for a spin.
Spend within you means. Cars can depreciate quickly. In our family, we only buy cars that we can afford in cash. But with the currently super-low interest rates, a loan might not be a bad idea, but work out the finances and how they will impact your budget BEFORE your buy. 
Momtrends Tip: New is not always best. Certified pre-owned cars can be a great way to save a bit of money and still get all your needs fulfilled.
Car Shopping During the COVID Outbreak
We are in phase three right now. We've narrowed our options to a few and are test driving. The pause on our productivity is allowing me to read up on more of the cars that might fit our needs. But I do know that some dealerships are delivering cars to your home to test drive.
Right now, online resources are invaluable. The Kelley Blue Book's list of best family cars has done a lot of my research for me. The list was developed based on thorough testing procedures of 2019 vehicles with a focus on safety, overall value, driver-assist features, connectivity and technology. 
Kelley Blue Book has been closely monitoring the pandemic and has created a site dedicated to keeping car buyers and owners aware of auto-related Coronavirus news, advice, and safety tips. Head here for more information from Keelley Blue Book about car buying during the coronavirus-covid-19 outbreak.
Once the country moves forward, we'll be highly educated consumers. Kelley Blue Book's Best Family Cars of 2020 have vehicles for every family no matter how big or small their budget is. Hiking, mountain biking, skiing...this is all part of our plan to play here in Vermont. We're thankful to Kelley Blue Book for doing the research we need to make our next car purchase a smart one. We can't wait to start playing in the mountains again. 
Swipe up to learn more about the best family cars on KBB.com! 
This post is sponsored by Kelley Blue Book; however, all thoughts and opinions are my own.