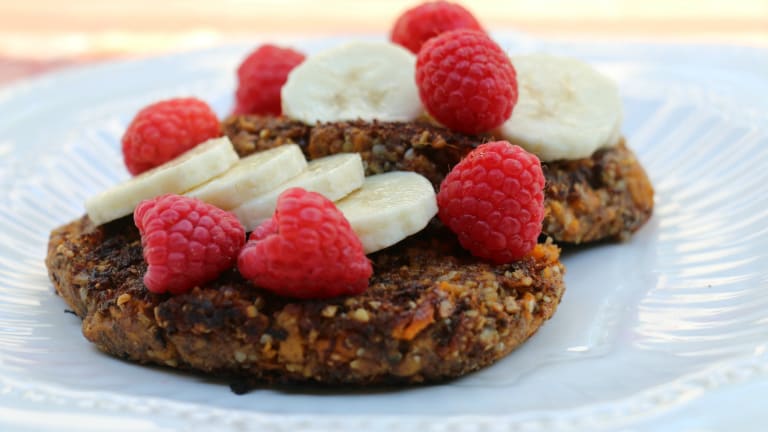 Publish date:
10 Top Healthy Recipes for Winter
Try these light meals for winter now...
Let's talk healthy recipes for winter...I know I'm not the only girl who's excited about adding some lighter meals to my family's menu plan. If we're not careful, it's really easy to get used to serving up heavy comfort foods. So, I like to make sure that I have plenty of healthy recipes for winter in my arsenal. That way I can easily squeeze them in amongst the pasta dishes and stews my family clamors for in the winter time. 
Quick and Easy Winter Meal Ideas
Take salads, for instance...Sure, you might typically think about making them in the spring and summer, but there's no reason you can't serve a nice, healthy salad in the winter too. Plus, they add variety to your families  diet. Eating the same types of foods all winter long will get boring real quick! And I'm about to show you how healthy recipes certainly don't have to be boring. They don't have to take all day to make either. And some can even be considered treats!
Sweet Potato Pancakes...This healthy recipe can be served at any meal. Sure, they're pancakes, but their savory nature makes them tasty for any time of day!
Grilled Salmon Salad...This fast and easy recipe takes but 15 minutes to whip up, yet doesn't sacrifice flavor. And it makes for a perfect date night in recipe. Just add a bottle of wine and toast your honey!
White Wine Vinegar Chicken with Quinoa...My husband is vegan, so quinoa plays a big role in our family's diets. He's become such a master with it, I'm amazed how many different ways you can serve it. And here's another one!
Fiesta Quinoa Salad...Let's keep the quinoa love fest going shall we? It makes a great base for a salad too. And the Mexican flavors in this dish will surely spice up your dinnertime!
Roasted Cauliflower Soup...Don't get me wrong, I LOVE a nice bowl of loaded baked potato soup, but there are lighter options that are just as delicious. Try roasted cauliflower on for size!
Asian Cucumber Salad...And if you really want to go light with it, it doesn't get much lighter than this cucumber salad. It makes a perfect accompaniment to your protein of choice. I'm partial to tofu.
Yogurt Parfait...Hey, healthy recipes can serve as dessert too! This healthy yogurt parfait complete with greek yogurts sweetened by honey and my favorite fruit combo is a winner with kids and adults alike!
Mango Green Smoothie...A green smoothie is my go-to quick and healthy breakfast and just love the addition of mango in this particular green smoothie recipe. 
Fish in a Bag...I'm trying to feed more fish to my family and this fish in a bag method is the easiest way I can think of to do that. You can chop, season and pop in the oven in mere minutes!
Apple Squash Soup...If there is one ingredient that I could use all fall and winter long without getting tired of it, it's squash. I just love the flavor of any and all squash and pair it with apples...YUM!
So, if you've been looking for some more healthy recipes for winter, look no further than these tried and tested dishes! We promise you won't be disappointed with these tasty healthy recipes!
We were not paid for this post.