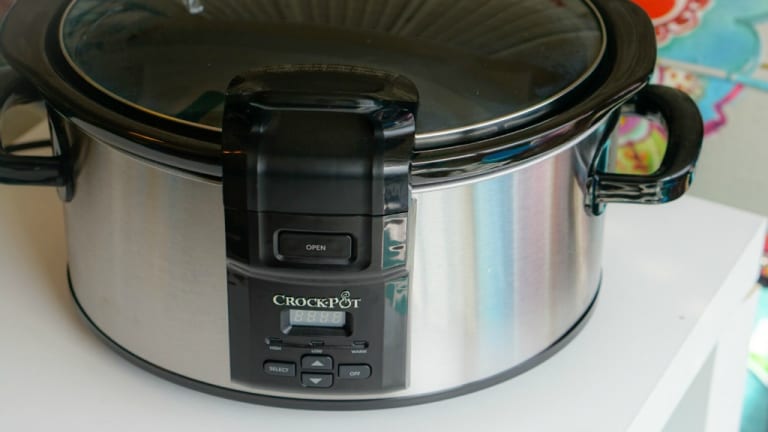 Top Business Tips for Moms from T-Mobile CEO John Legere
What do you do for a living? Would you like to see better results from your business? Whether you're the CEO of your own start-up, for instance, or the CEO of your home, you're going to want to check out the top business tips for moms from T-Mobile CEO John Legere! There are always going to be times we need to utilize leadership skills. And the Un-Ceo is certainly a leader to look up to! You see, he recently came out with his #SlowCookerSunday cookbook. Piggybacking on his super successful Slow Cooker Sunday Facebook Live series, John dishes on some of his favorite slow cooker recipes and he also gives us a glimpse at his personal life, along with some go-to business advice. So, settle in friends...I'm going to share some top business tips for moms that you won't forget!
Top Business Tips for Moms
First off, don't be afraid to fail. John recounts how his first Slow Cooker Sunday show was, well, a bit of a mess. He didn't quite know how to work his setup and wound up filming the whole thing sideways. A less humble person would have deleted the evidence and never attempted again. Not John...His words say it best... "Not every hit show has a great pilot!" No matter what you're attempting, whether it's a new business plan or a new bedtime routine, don't give up. All of those hiccups along the way just make reaching your goal all the better!
Stand for something. When you have a clear mission, you're so much more likely to achieve your goals. For T-Mobile, it was the fight against the carriers. For you, it could be anything. I, for example, have embarked on a mission to evolve this year. That means I need to get used to being uncomfortable. Stepping outside your comfort zone requires you to switch things up and show some flexibility. All too often we get stuck in a routine which can lead to stagnation at the office AND in the home. Don't be afraid to tackle the unknown head on! Or as John says, "Don't be a chicken!" He believes that "you gotta be willing to take some risks, to go against the grain, to be bold."
And finally, shut up and listen! If you don't really listen to your employees, your co-workers or even your family members, you're going to miss out on the big picture. They can teach you as much as you can teach them. Nobody reaches the top knowing everything. By checking in with those who report to you, work with you and love you, you'll be a better leader. By asking his employees and customers questions like "How's business?" or "How Can I Help?", John says he learns almost everything he needs to know to run T-Mobile! I can tell you that this little tip really resonated with me and it's one I brought home. I've been focusing on listening more versus talking at my kids and things are running so much more smoothly in my house! And improved moods are a big bonus!
For more top business tips for moms, make sure you pick up your own copy of the #SlowCookerSunday cookbook! All the net proceeds are going to Feeding America, so you can feel great about whipping up some tasty new meals for your family, boning up on some sage advice AND helping out your community!
* On a side note, the Mom Boss book is always a solid choice too if you're looking to start your own business!
#SCSCookbook Twitter Party
Wait, don't leave yet...The fun isn't over! Join us on January 24, 2019 and you just might take home your own copy of #SlowCookerSunday! RSVP below for your chance to WIN!
When: Thursday, 1/24, 9pm ET / 6pm PT
Hashtag: #SCSCookbook
Prizes: 4 Slow Cooker Sunday cookbooks valued at $19.99 each, 4 Slow Cooker Sunday aprons valued at $25 each, 4 pop sockets valued at $15 each and 4 iPhone cases valued at $40 each.
Full party rules: HERE
Connect with T-Mobile on Facebook and Twitter to stay updated on the Slow Cooker Sunday and more!
This post is sponsored by T-Mobile.