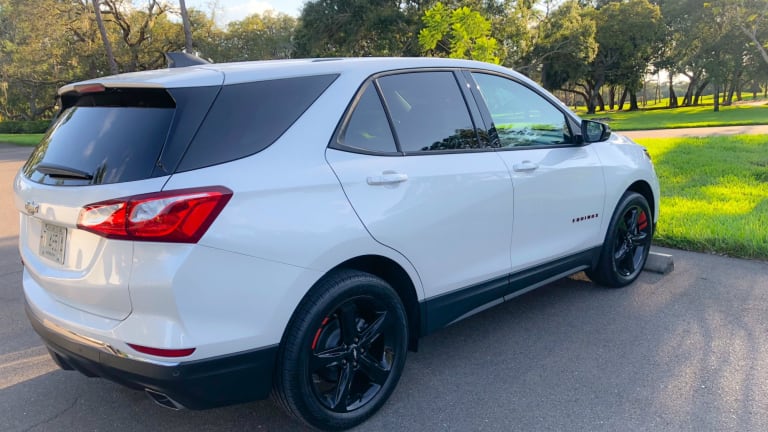 Top 5 Car Safety Tips
I'm not even close to my kids driving yet, but I'm already stressing about all the distractions they will be faced with when they hit the road. And, frankly, they're not the only ones I worry about. I know my loved ones, and even, myself, need to make sure we're vigilant about safety when we're driving too. We have precious cargo in tow after all. And what better way for our kids to learn about car safety than to see the adults they trust exhibit responsible driving?
So, we connected with Jenni Newman, Editor-in-Chief of Cars.com, for some top car safety tips! We want you and yours to feel safe when you're driving too! You can see her helpful advice below...
Distracted Driving Awareness Month underscores staying focused on the road and eliminating all distractions. According to the National Highway Traffic Safety Association, 9 people are killed every day because of distracted driving, and more than 1,000 people are injured. Below are some car safety tips to keep in mind to help you and your families stay safe on the road ahead:
1. Remain physically and mentally distraction-free – The first thing that comes to mind when thinking of distractions is our cell phones, and the motto "out of sight, out of mind" takes precedent for electronics in the car. It's best to keep them far away, like in a purse or vehicle compartment. And, it's important to remember that distractions come in forms other than electronics – like listening to talkative passengers, fidgeting with the air conditioner or the heat, using the multimedia system or attempting to snack while behind the wheel. Additionally, before you begin to drive, always assess your mental alertness. For example, if you are feeling drowsy, your focus is automatically impaired, and you shouldn't be operating a vehicle. One of the best ways to protect yourself andothers is to consistently make sure you are 100% able to stay focused on what's ahead, your surroundings and the rules of the road.
2. Pay particular attention to the drivers around you – You may be doing everything in your power to stay focused, but that doesn't mean others are. While behind the wheel, it is never safe to assume that everyone else is as alert as you are. Practice defensive driving by staying aware of surrounding vehicles and anticipating what other drivers may do next. Reacting appropriately helps reduce the risk of danger on the road.
3. Always keep a buffer between you and other vehicles – Keeping a safe distance between you and other drivers leaves room to remove yourself from a potentially dangerous situation. A good practice I tell my son, who is learning to drive, is to keep two seconds of lead time between his vehicle and others, or more when driving in poor weather conditions. Leaving this buffer between cars can keep you safe from being at fault for accidents, such as a rear-end collision.
3. Follow all safety rules – Being aware of your surroundings also means following the laws of the road. For starters, keep your eyes out for indicators of the speed limit, and abide by it. The higher your speed, the more difficult it becomes to control your vehicle if the need for immediate breaking or a direction change occurs. It's also incredibly important to use your signals. Forgetting to signal for an upcoming turn or lane changecould cause danger to fellow drivers who may not expect such an action.
4. Prepare your vehicle for the road – Start by doing a thorough safety check, like making sure things are operating as they should and that no lights are out (check the front, back, inside and blinker lights). Check to see that you have enough gas, that all tires have enough air and that you have enough windshield wiper fluid. In the car, make sure your mirrors are adjusted and see that your seat is positioned comfortably for a long ride. Preparing for a trip can help you in the long run and can prevent things like getting stuck with an empty gas tank or broken headlight from distracting you during your journey.
In addition to following these safe driving tips, parents should also be aware of emerging technologies and safety features that are available in cars today and help keep driver distraction to a minimum. One is example is a forward collision warning that alerts the driver of an impending collision with a slower or stationary car in front of them. This system doesn't brake the car, but it does use sounds, vibrations, pulse of brakes and icons to alert the driver and is often paired with Automatic Emergency Braking. This system comes stand on many Acura models, such as the MDX, RDX and TLX.
Another feature to look for when purchasing a car is lane departure warning, which alerts the driver when the car is drifting out of the lane it's driving in. This feature comes stand on the Nissan Rogue and all the Genesis models.
Responses attributed to Jenni Newman, Editor-in-Chief, Cars.com
Now that you're armed with these car safety tips, check out these tips for how to prevent in-car heatstroke! And we shared one of our favorite weekend getaway cars, the Chevy Equinox, too. Happy driving!
We were not paid for this post.