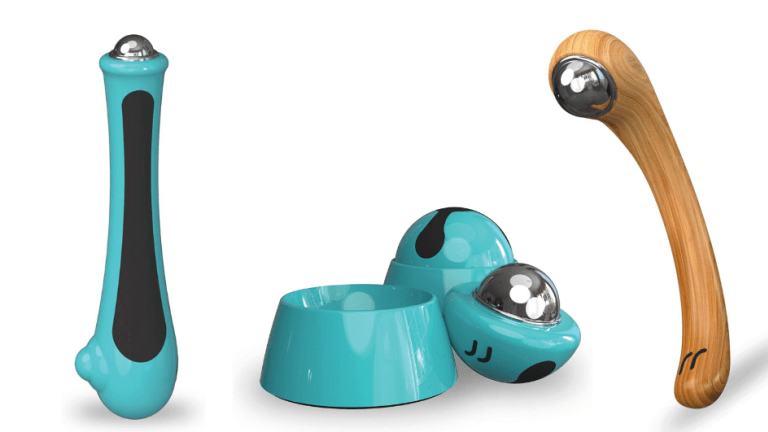 Tools for Self Massage and Self Care
These little self massaging tools from Rykr are helping to smooth out the rough spots.
Moms are doing double duty right now--or maybe triple duty. Homeschooling is no joke and on top of that we're running businesses and trying to take care of ourselves. I used to rely on massage to help release tension, but I can't see my regular therapist right now. These little self massaging tools from Rykr are helping to smooth out the rough spots.
Related: Everyday ways to relax and pamper yourself
The Benefits of Self Massage
There's no arguing with the power of massage. If you've experienced it, you know how fabulous massage can make you feel. It's not just a feeling, it's also proven that massage can improve muscular coordination, circulation, and immune system. 
Wondered if there is anything to the trend of self massage? You're not alone. Mother's everywhere have been curious to find out more. 
How to Self Massage
Check out these pressure points, then all you need to do is roll it out with one of these handy tools. Make it a regular part of your self care.
Check out this video for more information:
Three Tools for Self Massage from Rykr
Rykr Myo roll Handheld Massage Roller: Use to massage away muscle aches and pains. This pointed massager can get to your trigger point knots and help reduce Stress. I like how the cool rolling ball glides across my neck and lower back.
Rykr Grinder with Base roll Handheld Massage Roller: This tiny little tool is great for hips and calves. It really digs into spots that get neglected. I use my body weight to self massage with this tool.
Rykr Pestle with Knob Handheld Massage Roller: UsLike the Myo this is also perfect for trigger points along the neck and features the cool rolling ball. 
MORE SELF CARE FROM MOMTRENDS
PIN IT!
Use pinterest to save your favorite ideas from Momtrends. Be sure to follow our Fitness and health board here.
Momtrends was not paid for this post.