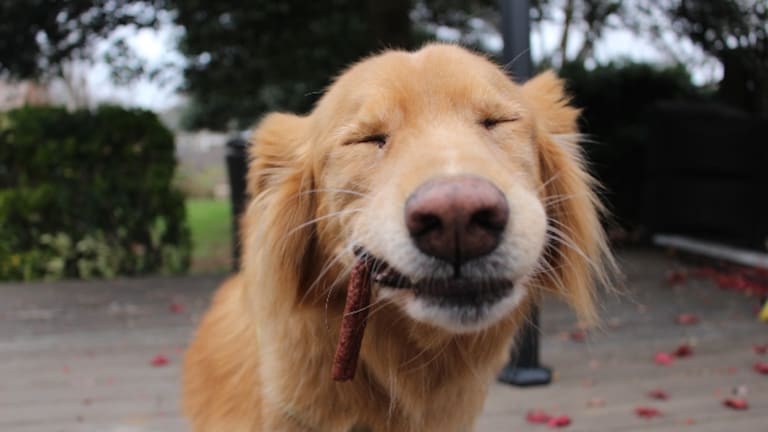 Tips on Dealing with Pet Loss
Here are some ways to ease your pain
We recently went through losing our beloved dog, Nashville. We adopted him from a family member over six years ago and he instantly bonded with the children and became our forever friend. We called him the mayor as he frequently escaped to visit our neighbors, despite our best efforts to contain him to our property. He was playful, never really growing out of the puppy phase, loving, gentle and the kind of dog that lived up to the nickname, "man's best friend". One of our favorite memories is when our neighbor was walking his dog, Wilson, around our block and stopped to let the dogs play. He told us that Nash had been over to visit the previous week. Apparently our neighbor had left his side door unlocked and his dog was able to open the French door to let Nash inside. A neighbor alerted Wilson's owner that the dogs ran in and out of the house for over an hour,  Nash was always getting into shenanigans such as these and he was so sweet that no one seemed to mind his visiting. 
Nash just turned 13 and unfortunately his time with us had come to an end. To say the loss has been devastating would be an understatement. We miss everything about our beloved furry friend, especially his unending antics. We found some of these tips by Ken Dolan-Del Vecchio to be very helpful. We are sharing them with you in hopes of helping you through your time of loss. For us, the loss of our pet has taken a toll on all of our emotions. While each one of us has handled it differently, we all are going through a difficult time. It has been important to acknowledge the impact it has had on each of us and to provide a positive outlet for the children to share their feelings as well as quiet time for my husband and I to reflect, mourn and work through the grieving process without them. We have been working hard to show them our feelings all while protecting them and allowing them to express themselves in a way that is unique to each of them. We did reach out to their coaches, teachers, babysitters, etc. to share the news and make them aware as the children's demeanor was noticeably affected especially during the first two weeks or so.  
"When we lose a pet, we lose a relationship unlike any other," says Ken Dolan-Del Vecchio (www.greengateleadership.com), a family therapist and author of The Pet Loss Companion: Healing Advice From Family Therapists Who Lead Pet Loss Groups.
This makes sense when you consider the role our animal companions play in our everyday lives. You cared for your pet's every need and, because they could not speak, you learned to communicate in other ways. Such caring builds intimacy similar to that found between a parent and their infant; love without conflict, jealousy, or any of the other complications found in most relationships. So when a pet dies, the depth of your grief reflects your loss of a special relationship.
I will tell you that the special cards, unexpected but much appreciated plants, notes, and texts were appreciated, helped us cope and acknowledge how profound the loss was to our family. (On this note, my advice would be to NEVER suggest to a pet owner that has experienced a recent loss to "replace the pet" as soon as possible. It discounts the special bond the family had with the pet and is more hurtful than helpful.) 
Tips on Dealing with Pet Loss:

Share your grief with empathetic friends. Spend time with people who understand your closeness with your pet. Even some friends may be insensitive, so be careful to avoid "get over it" types of people. "Unfortunately, many people see animals as if they were non-living objects," Dolan-Del Vecchio says. I reached out to a loving, and compassionate friend and she helped collect Nash's belongings and removed them from our home so we wouldn't have to. This helped us through the process although I urge you to do what feels right for your family.  
Keep moving. Exercise is a healer. It boosts feelings of well-being and calm, improves sleep and brightens your mood.
Be creative. Whether you lean toward writing, scrapbooking, ceramics, photography or making collages, creative projects may contribute to healing. 
Spend time in nature. Nothing quiets the mind and soul like a stroll through a park, nature preserve, or by the seashore. "The natural world brings special benefits when your heart has been torn by grief," Dolan-Del Vecchio says. "The sights, sounds, and smells of nature connect us to eternal, circular stories of life and death in ways that go beyond our usual thoughts and feelings, and this experience brings solace to many people."   Our favorite moments as a family are ones where we spend time outdoors. We have been giving ourselves plenty of time to reflect, mourn and just "be" in nature. 
Attend a pet loss support group. Pet loss groups provide a concentrated dose of social support. Meeting with others who also grieve and share similar emotions can boost one's healing greatly.  We did not choose to do this in a traditional sense but we did reach out to two families in particular that had each lost their dogs in the past year or so, and they provided immeasurable comfort and plenty of hugs. 
Something else that has provided comfort during this painful time is that we have been taking time to go to all the special places Nash liked to visit and we have been stopping in to say "hello" and reminisce at some of his favorite neighborhood hangouts. We have enjoyed a few chuckles in his honor.
We hope these tips help you through the loss of your pet. 
About Ken Dolan-Del Vecchio
Ken Dolan-Del Vecchio (www.greengateleadership.com) is an author, speaker, family therapist, and leadership and life skills consultant. His books include Simple Habits of Exceptional (But Not Perfect) Parents, The Pet Loss Companion: Healing Advice From Family Therapists Who Lead Pet Loss Groups, and Making Love: Playing Power: Men, Women, and the Rewards of Intimate Justice. Ken founded GreenGate Leadership® after retiring from his role as Vice President, Health and Wellness, at Prudential, where he was responsible for behavioral health services for the company's 20,000 U.S. employees.
This is not a sponsored post. Thank you to Ken Dolan-Del Vecchio for providing these tips as a helpful resource.