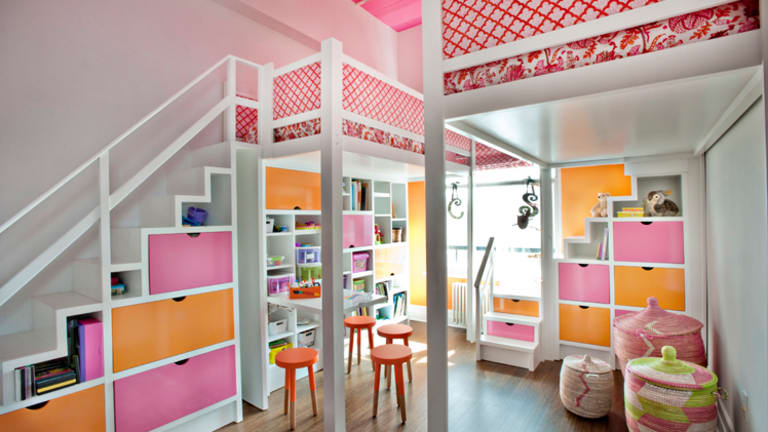 Tips to Fight Back Against Seasonal Allergies
In the past, allergies were something that prevented us from doing things outside due to how much pollen we inevitably ended up carrying back inside with us. But if you know me and how active my family is, you know that I had to find solutions for seasonal allergies so that we could have fun outside and come back home to a space with better air quality. We've come up with a few tips and tricks to making living with allergies a lot more manageable.
See that girl above? We have a ton in common, unfortunately allergies are one thing we share. I call her my "allergy buddy." When the stuffy head and sniffles come along, she and I bond over our misery. We love our adventures and we've figured out ways to manage our reactions. She's such a joy and my best running partner, so when we are doing our favorite activity together during allergy season, we want to be sure to follow our own advice when we get home. We won't let the pollen beat us!
5 TIPS TO FIGHT BACK AGAINST SEASONAL ALLERGIES
Since I've been dealing with this for so long, I've come up with some great solutions.
Here's a look at our tops tips for managing seasonal allergies:
Remove Shoes: The first thing we do when we come home is take off our shoes in the foyer. This helps cut down on tracking pollen and other allergens, not to mention dirt, throughout my apartment. We created an area in the foyer with a bench and shoe storage. Added bonus: by taking your shoes off your home stays cleaner.
Smart Decor: Carpet can hold pollen and other allergens. We aimed to use hard wood and tile in our house as much as possible and just use area rugs as accents in the space. This way, we can easily clean the area and all that yucky pollen from outside is not trapped in a rug that is difficult to clean and maintain. To keep things clean and reduce allergens – we have the rugs professionally cleaned 2x a year. Of course, during allergy season we clean almost daily with a vacuum that has a HEPA filter.
 Clothing: Outdoor clothes don't mix well with our goal of having better indoor air quality because of allergens that get trapped and then dragged through the home. When it's a high pollen day, we wear hats to keep the pollen out of our hair. When we get home we stash our outdoor gear in the foyer and when the pollen count is high enough, we even change clothes so that we don't spread the collected pollen on furniture in the apartment.
Wash up: Washing our hands is part of our routine. Of course, hand washing keeps germs away – but it also helps to cut down on allergens from outside that may have collected on your skin, especially during pollen season. My kids are always putting their hands near their eyes and face, so washing hands helps reduce exposure while inside—and ultimately symptoms.
Get a quality air purifier: For the microscopic particles I can't clean up, I rely on my Honeywell Air Purifier. The Honeywell True HEPA Air Purifier is the number one brand recommended by allergists and captures up to 99.97% of microscopic pollutants. It even reduces mold spores and certain bacteria and viruses!
MORE SELF CARE FROM MOMTRENDS
PIN IT!
Use Pinterest to save your favorite ideas from Momtrends. Be sure to follow our Fitness and health board here.
This is not a sponsored post.