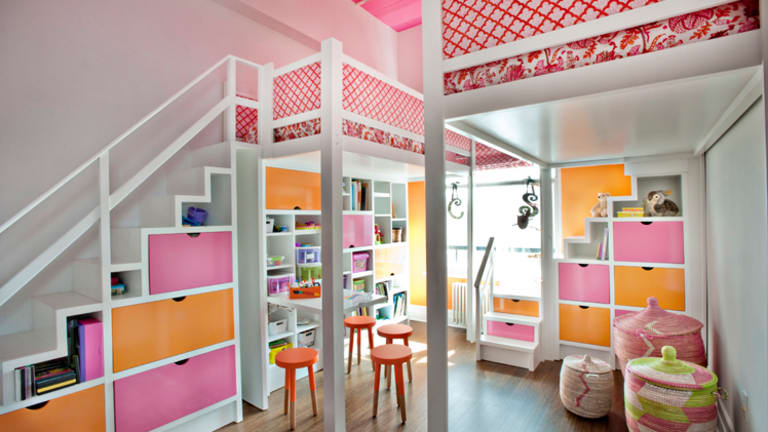 Publish date:
Tips to Fight Back Against Seasonal Allergies
In the past, allergies were something that prevented us from doing things outside due to how much pollen we inevitably ended up carrying back inside with us. But if you know me and how active my family is, you know that I had to find solutions for seasonal allergies so that we could have fun outside and come back home to a space with better air quality. We teamed up with the makers of Honeywell Air Purifiers to come up with a few tips and tricks to making living with allergies a lot more manageable.
See that girl above? We have a ton in common, unfortunately allergies are one thing we share. I call her my "allergy buddy." When the stuffy head and sniffles come along, she and I bond over our misery. We love our adventures and we've figured out ways to manage our reactions. She's such a joy and my best running partner, so when we are doing our favorite activity together during allergy season, we want to be sure to follow our own advice when we get home. We won't let the pollen beat us!
5 TIPS TO FIGHT BACK AGAINST SEASONAL ALLERGIES
Since I've been dealing with this for so long, I've come up with some great solutions.
Here's a look at our tops tips for managing seasonal allergies:
1. Remove Shoes: The first thing we do when we come home is take off our shoes in the foyer. This helps cut down on tracking pollen and other allergens, not to mention dirt, throughout my apartment. We created an area in the foyer with a bench and shoe storage. Added bonus: by taking your shoes off your home stays cleaner.
2. Smart Decor: Carpet can hold pollen and other allergens. We aimed to use hard wood and tile in our house as much as possible and just use area rugs as accents in the space. This way, we can easily clean the area and all that yucky pollen from outside is not trapped in a rug that is difficult to clean and maintain. To keep things clean and reduce allergens – we have the rugs professionally cleaned 2x a year. Of course, during allergy season we clean almost daily with a vacuum that has a HEPA filter.
3. Clothing: Outdoor clothes don't mix well with our goal of having better indoor air quality because of allergens that get trapped and then dragged through the home. When it's a high pollen day, we wear hats to keep the pollen out of our hair. When we get home we stash our outdoor gear in the foyer and when the pollen count is high enough, we even change clothes so that we don't spread the collected pollen on furniture in the apartment.

The Ten Best Wooden Play Kitchens For Kids
Cooking is a timeless fascination for children. This type of play goes beyond gender and teaches kids loads of life skills along the way. An investment in a play kitchen is money well spent, as it can provide hours of entertainment. We've rounded up the ten best wooden play ...read more
New Victory Announces a New Season of Shows
We know you're busy planning picnics and summer outings, but we wanted to let you know that The New Victory just announced their new season and it looks fantastic. We thought you'd like a sneak peek of what's in store! Each year the New Vic theater brings culture to tourists and ...read more
Fun Ways to Discover Venice Italy with Your Family
Greetings from Italy wear the gelato is rich, the clothes divine and the scenery is inspiring. Now that I've been to this fine city in the north of Italy, twice, I've amassed a list of favorites to share. These are some fun ways to discover Venice, Italy with your family. ...read more
4. Wash up: Washing our hands is part of our routine. Of course, hand washing keeps germs away – but it also helps to cut down on allergens from outside that may have collected on your skin, especially during pollen season. My kids are always putting their hands near their eyes and face, so washing hands helps reduce exposure while inside—and ultimately symptoms.
5. Get a quality air purifier: For the microscopic particles I can't clean up, I rely on my Honeywell Air Purifier. The Honeywell True HEPA Air Purifier is the number one brand recommended by allergists and captures up to 99.97% of microscopic pollutants. It even reduces mold spores and certain bacteria and viruses!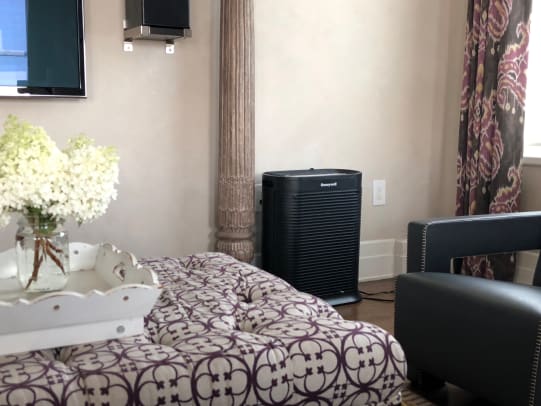 Honeywell Hepa Air Purifiers
The LED controls are quite easy to use. It's a simple touch navigation that the kids mastered quickly. As a busy mom, I like the filter change reminders. Once you're set up, touch the display to personalize the cleaning level for germs, general cleaning or allergens.
NYC is very noisy. I love that these Honeywell HEPA Air Purifiers are super quiet – in fact we have ours running 24/7 and we hardly notice the subtle white noise in the background.
As far as design, I love how the Honeywell HEPA Air Purifiers don't take up a lot of space and blend in nicely with the design choices in my home. I don't want a massive tower overpowering the room. This unit is compact while also being able to capture up to 99.97% of the microscopic airborne particles that pass through the filters. The HEPA filters effectively capture airborne allergens like grass and tree pollen, dust, smoke, pet fur and dander, mold spores, as well as bacteria and viruses.
Having Honeywell Air Purifiers in our living and bedrooms definitely give me peace of mind knowing I'm taking steps to reduce my family's exposure to outdoor allergens – no matter the season. Get more information at https://www.honeywellpluggedin.com/air-purifiers
PIN IT
Use Pinterest to help solve your problems. 
This Tips to Manage Seasonal Allergies in Your Home feature is sponsored by the makers of Honeywell Air Purifiers.