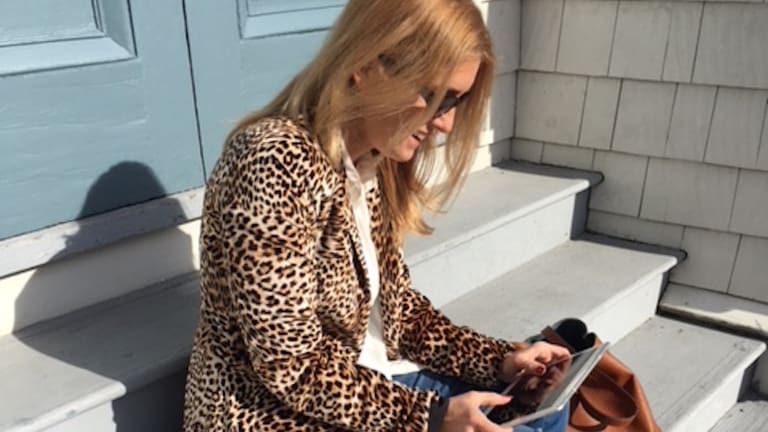 I stepped outside my door this morning, and the UPS truck drove by blaring holiday music, and I thought to myself, "ACK! The holidays are really coming!" I took a moment to focus on the merry: the gifts that Santa would soon place under the tree, the joy of the season, and the festive decor, but then my growing "to do" list dealt me a black cloud and sent me back to reality. How is this busy mama going to get through the madness to enjoy the holidays? The Huawei MediaPad M3 Lite to the rescue.
The Huawei MediaPad is a dream come true for every busy mom. It is sleek, lightweight, and affordable. (yes, you read that right, the Huawei Mediated M3-lite tablet is affordable!)
From streaming movies, to listening to music, doing social media, creating birthday videos and shopping the web, the Huawei MediaPad M3 Lite can handle any task I throw at it, and manages it with speed, optimal performance, and style. It is intuitive and took mere minutes to get up and running. 
I need a tablet that fits into my busy lifestyle, but always love my devices to look the part too. Huawei's MediaPad M3 Lite has ergonomically sleek designs and delivers long-lasting power and performance. My life is hectic, I need my tablet to keep up. I love that the Huawei tablet gets me through my day without having to be recharged constantly.  Huawei's Smart Power Saving 5.0 technology and a 6600 mAh battery ensure optimized power usage for extended use. Whether I am sitting in my car at my son's soccer practice (multitasking) or finishing a work project while sitting on my porch, the Huawei MediaPad has kept up with me and enabled me to get more done. 
My next favorite thing about the The Huawei MediaPad M3 Lite is that it delivers unprecedented sound experience with Harman Kardon audio system. Say goodbye to tinny, ear piercing sounds (which are particularly hard to tolerate when you're listening to the SING soundtrack on repeat.) We've been keeping the Huawei tablet in our kitchen and are loving listening to tunes while we get ready for school, bake or just hang. Even when the volume is turned up, the sound quality is notably good.  
I also feel more comfortable letting the children use the Huawei MediaPad M3 Lite for their favorite apps, school work or to chat with their cousins. The IPS HD Display brings consumers' watching experience to the next level, while special low-light and eye protection modes prevent eye strain and reduce interference with natural sleep patterns.  
And always a nod to what's on trend, Huawei is endorsed and followed by notable celebrities from the runway to the red carpet, including Gal Gadot, Henry Cavill, Nina Garcia, Karlie Kloss, Brooklyn Beckham and Scarlett Johansson.
Not only has Huawei developed some of the most stylish and high performing tablets, but they also offer smartphones, laptops, as well as wearables. This is accomplished by partnering with the best of the best to deliver premium products, i.e. Leica, Porsche, Dolby, Harman.
The Huawei MediaPad M3 Lite will help me get through this busy holiday season. It is an affordable tablet that is as sexy as it is sensible. 
This is a sponsored post. All opinions expressed are our own.