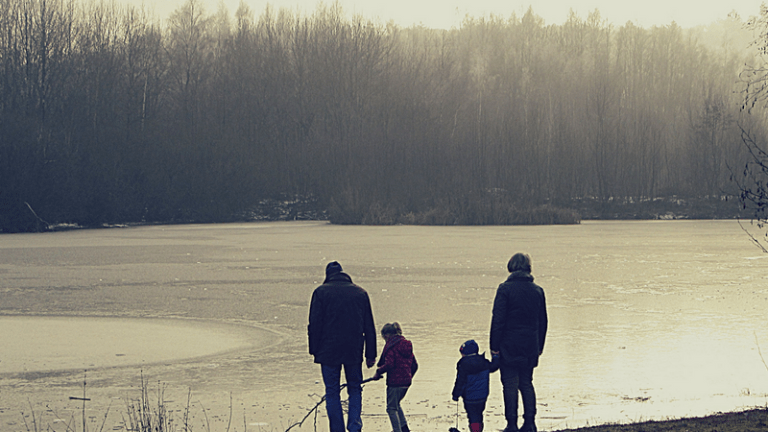 Publish date:
The Important Bond Between Grandparents and Grandchildren
Grandparents are the best. Just ask a kid. And what's more? Grandparents love being grandparents. Seventy-two percent say that being a grandparent is the single most important and satisfying thing in their life; and 63% say they can do a better job caring for grandchildren than they did with their own kids.
Robert Martin has taken grandparenting to a new level, penning two books with his 10-year-old granddaughter Keira Ely: The Case of the Missing Crown Jewels and "SuperClara – a Young Girl's Story of Cancer, Bravery and Courage" — an Amazon #1 bestseller they wrote in honor of his younger granddaughter, Clara, who passed away.
Fully embracing his role, Robert is on a mission to help grandparents play a larger role in the lives of their grandkids. We reached out to him to share three of his top tips for how grandparents can strengthen their relationships with their grandkids:
1. Listen non-judgmentally, rather than correcting or challenging their ideas. Sometimes grandparents feel the need to be disciplinarians, and in some cases that might be appropriate. But when sharing ideas, just listen, reflect, ask questions and build off their ideas. The result is often something they can't wait to share with their parents.
2. Share compassionately. Kids are naturally reluctant to be open about what is bothering them. If you ask them how they are doing, the response will almost always be "fine." Before they will be open with you, you will need to earn their trust. One way to do that is to be open about your own vulnerabilities. Kids often worry about loneliness, fear, and failure. Sharing a story about how you went through something similar when you were growing up is a good place to start.
3. Find ways to celebrate things they do well. Encourage them to express their own creativity. Putting on skits is a great way to do that. Be sure to be specific on the creative aspects that you thought they did well. Encourage your grandkids to share with you whatever it is they love to do.
This is not a sponsored post. We received tips from Robert Martin. His website, www.RobertMartinAuthor.com, is designed to help grandparents and their grandkids build closer bonds with tools, activities and resources.