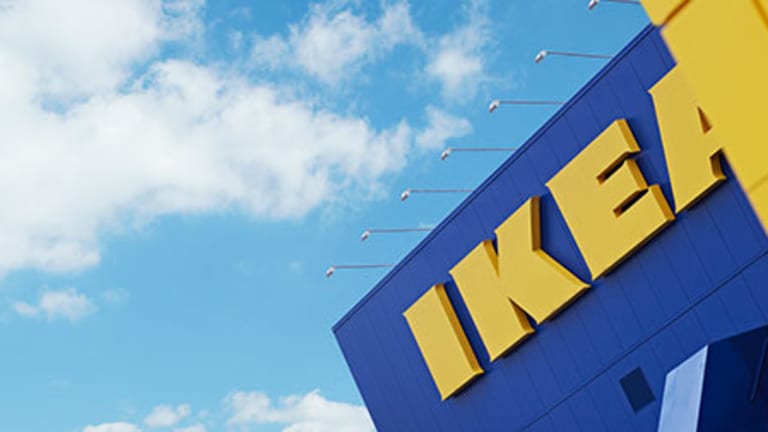 The Iconic Ikea Swedish Meatball Recipe
The Swedish retail giant have released the iconic Ikea Swedish Meatball Recipe for all of us to attempt at home
These Swedish delights are somewhat infamous and definitely hearty. In the time of COVID, the Swedish retailers have released the iconic Ikea Swedish Meatball Recipe for all of us to attempt at home. 
Related: Cook at home online recipe resources for families
These little balls of goodness are an amazing comfort food. Normally, we pick up a bag or two of the frozen goodies when we visit the Brooklyn Red Hook Ikea. 
 Ikea Swedish Meatball Recipe
1lb ground beef
½ lb ground pork
1 onion, finely chopped
1 clove of garlic (crushed or minced)
½ cup breadcrumbs
1 egg
5 tablespoons of milk (whole milk)
Generous salt and pepper
Cream sauce Ingredients
Dash of oil
3 tablespoons of butter
⅓ cup plain flour
¾ cup vegetable stock
¾ cup beef stock
¾ cup thick double cream
2 teaspoons soy sauce
1 teaspoon Dijon mustard
 Ikea Swedish Meatball Recipe
1. Preheat oven to 350
In a large bowl combine ground beef and pork. Add finely chopped onion, garlic, breadcrumbs, egg and mix. Add milk and season well with salt and pepper.
Shape mixture into small, round balls. I like using an ice cream scoop for consistency. Place on a clean plate, cover and store in the fridge for two hours (this will help them hold their shape when cooking).
Using a nonstick frying pan, heat your oil on a medium flame. Add meatballs and brown on all sides. Don't crowd them!
When meatballs are uniformly browned, place them in a covered baking dish. Bake for  30 minutes.
Directions for Iconic Swedish cream sauce:
Melt butter in a saucepan. 
Add flour and stir for two mins. 
Add vegetable and beef stock and continue to stir. 
Cream, 2 tsp of soy sauce and 1 tsp of Dijon mustard. 
Bring it to simmer and allow sauce to thicken.
More to Love about Ikea
There's plenty to like about Ikea besides meatballs (such as EXTREMELY affordable kids furniture that looks oh so chic and did I mention there is a FREE kids area that offers DROP OFF childcare while you shop!) But I digress. Back to the meatballs.
Our normal order is two packs of meatballs, plus two sauce packets and some lingonberry sauce. 
How to Cook the Frozen Version
For the frozen version you just preheat the oven to 450. Pop the meatballs in for 15 minutes. Remove and let cool before serving to the kids. For the sauce, bring 1 cup of cold water and 1/2 cup of milk to a boil. Turn down to a simmer and add the sauce. Mix well. My sauce came out a bit goopy--next time I'm going to add more milk.
The girls loved the meatballs, and so did the adults. A quick and easy dinner courtesy of Ikea! 
While I long for the simplicity of the frozen version, I'm excited that Ikea has given us the real deal to attempt during COVID.
WANT MORE RECIPES FROM MOMTRENDS?
PIN IT!
Looking for more food ideas? Check out the Momtrends Recipe Board on Pinterest!