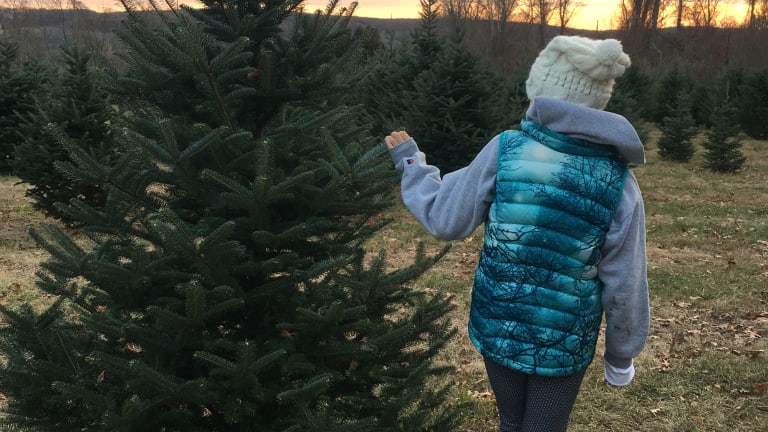 The Four Financial Challenges Women Face
Mapping my future with a Prudential Financial Professional
This is a sponsored post for SheSpeaks / Prudential.
Without giving away too much (a lady always needs her secrets!) I'm closing in on 50. I've got a few years, but I'm also not 20 and just starting out. As a Mom Boss, I believe that I'm in charge of my own destiny. I don't want to rely on "luck" to get me through my retirement years and take care of my family. Luck is where opportunity meets hard work. I'm looking forward to putting the work into educating myself by connecting with a Prudential Financial Professional.
Lately, I've been concerned about our estate planning. Mr. Momtrends and I have worked hard and smart in our professions and we've built a great life. We have little debt and have done a great job socking money away for our girls' college funds and our retirement accounts. One area I haven't taken charge of is insurance. Who wants to talk about bad things happening? Not I. But as a mom, I know I have to. It's the best thing for my family.
We Need to Talk
I'm not alone. Turns out that many women have questions about financial planning. You know what? We should have questions and we need to talk. We all can work together to lift our boats up in the water.
Here are Four Money Facts Women Need to Know
1. We make less money. Women's social security benefits are 27% lower than that of their male counterparts.¹   
The average woman working full-time earns 79% of the income earned by her male counterpart.² We aren't great at negotiating salaries and we take maternity leave or leave to care for sick family member.
Why this matters: The wage gap not only impacts women's 401K balances over their lifetime but it also impacts their social security payments.
2. Our Investments need to work harder.
Money Fact: On average women have 30% lower retirement balances than men.³ Women don't invest to the same degree as men.⁴ It boils down to fear of losing money and lack of knowledge. They are apt to delay investing, invest more in lower risk, lower return investments
Why this matters: Women's discomfort with investing comes at a high cost for them: and are more likely to run out of money in retirement.
3. Our Money Needs to Last Longer
Money Fact: Women retire with 67% of the wealth of men.⁵ The golden years have changed. Marriage patterns have changed over the last few decades. Divorce has become more prevalent, and more women are choosing to remain single.⁶ Even if we stay married, here's the deal: women live 5-6 years longer than men.⁵ Either way we can't rely on a husband/partner to care for us financially.
Why this matters: Women are more likely to be single later in life and need the finances to support themselves.
4. Our Work Looks Different
Money Fact: 44% of women have no life insurance. Even among the ones that do own life insurance, most are underinsured.⁷ 
On average, women in the U.S. spend 28 hours per week on household chores – 65 percent more than the average for men.⁸ That is uncompensated work and it does not figure into women's financial planning.
Why this matters: Life insurance should cover not only the loss of salary, but also the value of the uncompensated work women do. We want to make sure everyone we love is taken care of if we die or are disabled.
What I'm Working on
I am really concerned about this last one. See those people in our Christmas picture? They are everything to me. We've had Mr. Momtrends insured for years. As the main breadwinner we knew we needed his income to maintain our family. But we never considered my contributions.
As my business has grown to a million-dollar brand, I've been contributing more and more financially to our household. Thanks to Momtrends' earnings, I've paid off our mortgage! Not only does my income matter, but all the other million things I do as a mom really matter. Prudential has created a tool called the "Value of all you do" that let's you very quickly quantify the value of all the household chores you do on a daily basis. I used the tool and calculated that I may need $801,320 in life insurance to cover the "Value of All I Do."
Taking Action
My next step is meeting with Alice Barnes, a Prudential Financial Professional, to map out my options. Prudential aims to empower women with financial solutions so they can be confident they are making the right decisions for themselves and their families.
I don't believe we succeed by accident. We've got to educate ourselves. Talking about personal finances with a licensed Financial Professional is a great way to start a journey toward owning my future.
I'm excited to meet with my Prudential Financial Professional to get her thoughts about taking care of my family so I can #OwnMyFuture. I'll be bringing you all along for the ride. Let me know your questions and concerns and I'll do my best to get ALL of us answers.
Ready to start the journey along with me? Prudential Financial Professional are there to help you own your financial future. Visit http://smarturl.it/pruform.
This is a sponsored post for SheSpeaks/Prudential. The average woman working full-time earns 79% of the income earned by her male counterpart.
Sources:
1. Social Security Administration, Fast Facts and Figures About Social Security, 2016.
2. U.S. Census Bureau, Historical Income Tables Table P-40: Women's Earnings as a Percentage of Men's Earnings by Race and Hispanic Origin, 2016
3. Prudential Retirement analysis reflecting defined contribution plan balances of Prudential record-kept plans as of December 31, 2015.
4. http://fortune.com/2016/05/11/sallie-krawcheck-ellevest-launch;
5. Prudential Retirement analysis; National Center for Health Statistics, Health, United States, 2015: With Special Feature on Racial and Ethnic Health Disparities. Hyattsville, MD. 2016.
6. Cruz, Julisa, "Marriage: More Than a Century of Change" (FP13-13), National Center for Family & Marriage, 2013.)
7. LIMRA study, Life Insurance Ownership in Focus, U.S. Person-Level Trends: 2016
8. Organisation for Economic Cooperation and Development, October 2016, http://stats.oecd.org/index.aspx?queryid=54757.