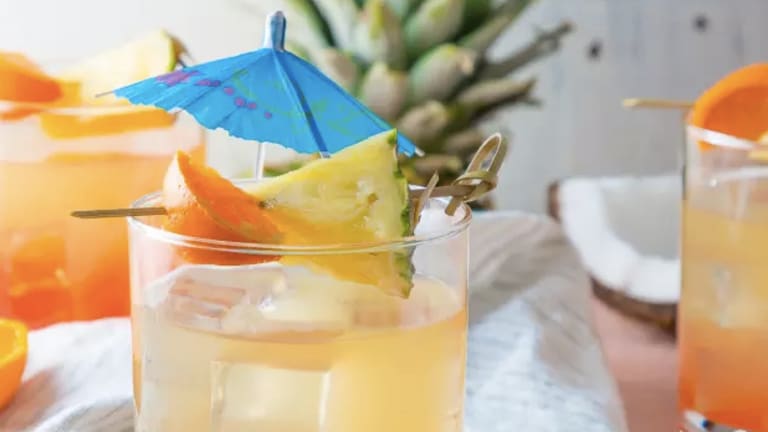 Publish date:
The Best Summer Cocktails
10 Thirst-Quenching Drinks
10 Thirst-Quenching Drinks
My son's Kindergarten teacher sent home a note today that said "we are officially counting down the last 10 days of school." For the next week and a half, they'll be celebrating with one special surprise every day.
Of course, most of these "surprises" involve some level of parental involvement. In-school parties, delicious snacks, mystery guests... you get the idea. I call it "June-sanity" and the frantic fun is just beginning. Yes, the 10-day countdown is on--and Mama is feeling the pressure.
So I decided to make my own little 10-day celebration with a summer cocktail countdown! After we finish the projects and homework and party prep, I'll toast to the hectic end-of-school-year crunch with one of these delightful cocktail concoctions.
Bright, light, tropical, and full of flavor, these drinks epitomize summer. Because, really, it can't come soon enough!

Fun Ways to Discover Venice Italy with Your Family
Greetings from Italy wear the gelato is rich, the clothes divine and the scenery is inspiring. Now that I've been to this fine city in the north of Italy, twice, I've amassed a list of favorites to share. These are some fun ways to discover Venice, Italy with your family. ...read more
Here's What No One Tells You About Olive Oil
produce is at its absolute PEAK right now. It's the time to prepare fresh veggies and fruit with ease and simplicity. When it comes to cooking, the farmer's market is my muse. As I prepare some of my summer harvest favorites, I'm sharing a little secret, what you put ON the ...read more
This is not a sponsored post.