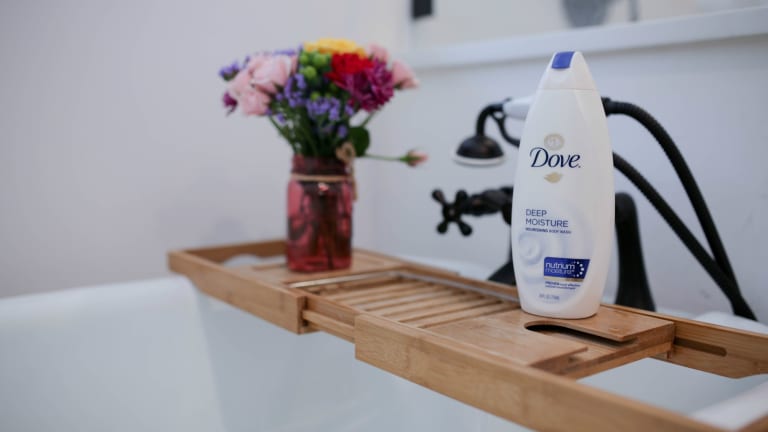 The Best Place to Practice Mindful Breathing
Do you meditate? If so, I'm sure you already know about the host of wellness benefits that come from mindful meditation, but what about mindful breathing? Meditation is all about connecting with yourself, being present in the moment and simply sitting still. That's easier said than done. Life is so busy, especially for us parents right? Sitting still, if only for a few moments, can seem like just another thing we simply don't have time for. And what I've found is that sometimes we end up feeling bad about ourselves because we don't have time to pencil in that self care we hear so much about.
Hey, we have enough on our plates every single day to stress us out, we don't need to stress out about de-stressing. Bwah! That being said, mindfulness really does have the power to change our perspective and, as a result, the way we process stress. So, try to not focus on mindfulness as something you feel guilty about not doing. Instead, just make it a part of your daily routine. It's not something you HAVE to do, it's just something you do every day...like breathing. And on that note, let's talk about the best place to practice mindful breathing.
Mindful Breathing
Mindful breathing is a simple change that I've made to my own routine that has been completely life changing. And it all started in the bathtub. Yes, that's right...the bathtub. You see, not too long ago, I found myself in a stress spiral that I was seriously struggling to climb out of. And while I thought I was taking care of myself by eating right and exercising, I was still floundering. I was doing something very specific that was directly contributing to how terrible I felt. I was holding my breath.
How are you breathing right now? A yogi friend of mind, Alyssa, asked that question in a mindfulness video that she produced and when I heard her speak those words, a light bulb went off. I catch myself holding my breath ALL the time. When I do that I'm not exhaling which in turn leads me to feel breathless. My friend calls it "hoarding the breath." Basically, you take more air in than you let out which can affect your heart rate. My body was going into fight or flight mode daily.

Once I recognized that, I decided to really concentrate on changing the habit. So, I started practicing mindful breathing in and out through my nose while I was in the bathtub. I mean, what else are you going to do in there besides soap up? Haha! It's the perfect place to take a beat and check in with yourself. I like to breathe in for a count of seven and exhale for a count of 11 when I really need to reset. It's as simple as that. All you need to get going is a bathtub, some body wash like Dove, which always leaves my skin super soft, (I assume you'll want to kill two birds with one stone and get clean while you're in there, BWAH) and your breath.
Change How You Response to Stress
Let me tell you, ever since I started checking in regularly with my breathing, I have felt so much more  at peace. Sure, stress creeps up on me all the time still. I'm a working mom. That's not going to change anytime soon, and while I can't change that, I CAN change how I respond to it. So, the next time you feel like the walls are closing in on you, hop in the best place to practice mindful breathing, AKA the bathtub. Haha!
Now that you know all about the best place to practice mindful breathing, check out our top mom friendly meditation tips!
We were not paid for this post. This is not meant to be medical advice. Please consult your medical provider.