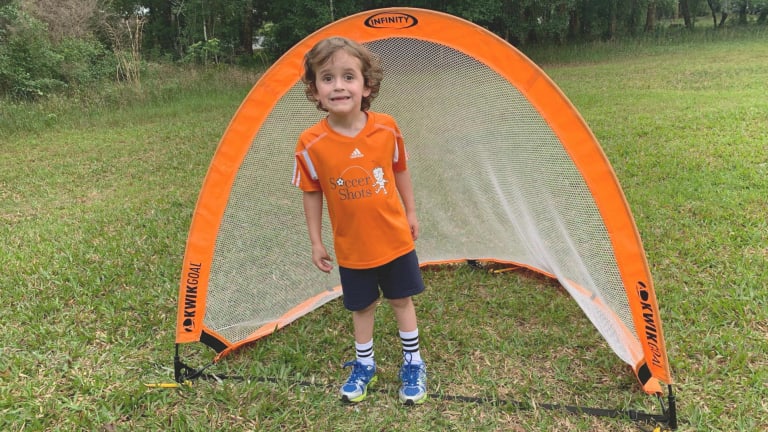 The Best Last Minute Father's Day Gift
Come see why sporting events, like tickets to a soccer match, make the best last minute Father's Day gift!
This year I decided I wanted to do something different for Father's Day. And thanks to the International Champions Cup, I'll be able to. More on that in a bit...Typically my hubs plays a round of golf and then we grill out later in the day. While he always says that's what he wants, and I'm happy to oblige as he really is the BEST father and husband, who hates a good surprise?
I can't imagine any sports related surprise that my honey wouldn't be thrilled with. He's one of those guys who can literally play any sport and instantly be great at it. So, he's always up for any and all sporting events! And for the guy who is always there when his kids need him, I'm willing to go all out!
Give the Gift of Sports
That being said, we always go to baseball games because we have a local team. He played professionally, so obviously baseball is a big interest of his, but what about soccer? My family loves playing it together, so I thought a professional match would be something cool for our favorite dad to experience with his kids for Father's Day.
I just adore seeing the family bonding that happens through sports related together time! Or any outside fun really. My kids inherited their father's coordination, so you'll forever find them outside with some kind of ball...and the soccer ball is most definitely a fan favorite of everybody's this season!
I'm never happier than watching my babes kick it around. Our family unit is so strong. That being said, it's made up of all different types of personalities, so our interests aren't always the same, which is perfectly fine. Individuality is what makes this world beautiful. But it is wonderful when everybody can enjoy something together and soccer is one of those things! This summer has been full of it! You'll find my fam out in the yard on most summer evenings, ending their day with a rousing match.
How to Get International Champions Cup Tickets
And speaking of soccer matches, have you heard about the International Champions Cup? It's the world's premier summer soccer tournament making tickets to it perfect for a last minute Father's Day gift! Those lucky enough to attend will be treated to a showdown between the world's top professional players! I'm talking about teams like Real Madrid, FC Bayern, Arsenal and more! Nothing beats seeing world-class soccer in person. Gift your honey or dad tickets to see an ICC match and you'll be a hero!
Get your International Champions Cup tickets today! 
MORE FATHER'S DAY IDEAS
PIN IT!
Use Pinterest to save your favorite gifts for Father's Day. Be sure to follow our Fathers Day board here.
Compensation was provided by International Champions Cup. The opinions expressed herein are those of the author and are not indicative of the opinions of International Champions Cup.