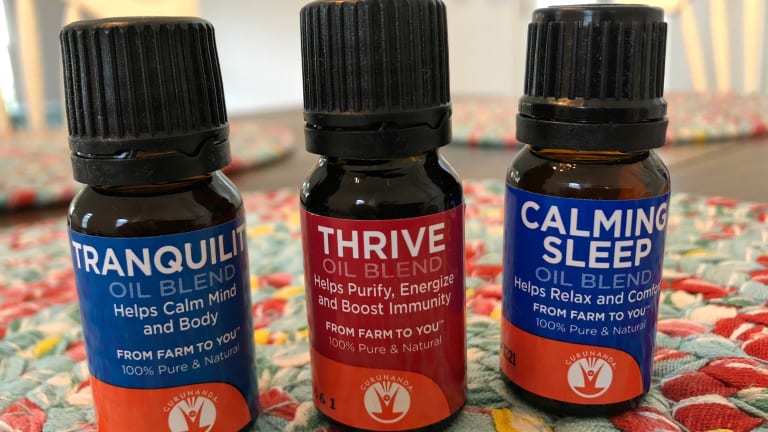 The Best Essential Oil Blends for When You're Run Down
Are you feeling less than 100%? We're here to help with the best essential oil blends for when you're run down. I don't know about you, but all the hustle and bustle from the school year, work and just life in general definitely has me feeling a bit run down. It can be hard to take care of yourself when you're running in a million different directions. And that goes double when your name is Mom. We know that we should be staying active and eating right, but sometimes everything else comes first. I've been trying to not let that happen though, even though I can barely drag myself out of bed in the morning. If I'm up super late the night before working, for example, I try to make myself have a decent meal and get some exercise in. If I don't, I'll feel even worse. And there's another secret in my feel better arsenal. Hello aromatherapy! It took me a while to jump on the essential oils train, but I'm fully on board now. And essential oil blends are my jam in particular.
The Best Essential Oil Blends
If you want to make things easy on yourself, pick up an essential oils set by GuruNanda. It can be confusing and pricey testing out a million and one different essential oils and with one of these kits you can figure out which oils and blends work for you. I actually love their blends because the work is already done for you. They have several different blends that would work for people who feel run down in fact. So, let's talk about which essential oils I turn to when I need to feel better. There are no sick days for moms...And there are definitely no "I don't feel my best, so I'm just going to take the day off" days.
In the Top 6 Blends gift set, which comes in at under $20 by the way, you'll find 3 of my go-to essential oil blends. I'm talking about Tranquility, Thrive and Calming Sleep. Without a sense of calm and proper rest, there is no hope to get out of the run down cycle. That's how my body rolls anyway. By focusing on these three areas and diffusing the essential oil blends I respond to, I'm able to rebound and get back to business! So, let's break down how these essential oils blends work shall we?

Tranquility is a blend of Spearmint, Cedarwood, and Patchouli that can help relieve your stress, lift your spirits and put you in the kind of relaxed space that will allow you to rest. Sometimes that's all I need. But when I need an extra boost to help me nod off, I turn to the Calming Sleep essential oil blend. This soothing blend will help you comfortably drift off to sleep thanks to the multiple essential oils that work together in it, including lavender. And then there is the Thrive blend which can help boost your immunity. When I'm run down I catch anything and everything, so anything I can do for my immune system is clutch!
So, there you have it. Now that you've seen what the best essential oils for when you're run down are, for even more ways to use essential oils, check out these ways to use essential oils in your house! And for some more tips on how to catch some zen, check out our mom friendly meditation tips!
We were not paid for this post. We did receive samples.