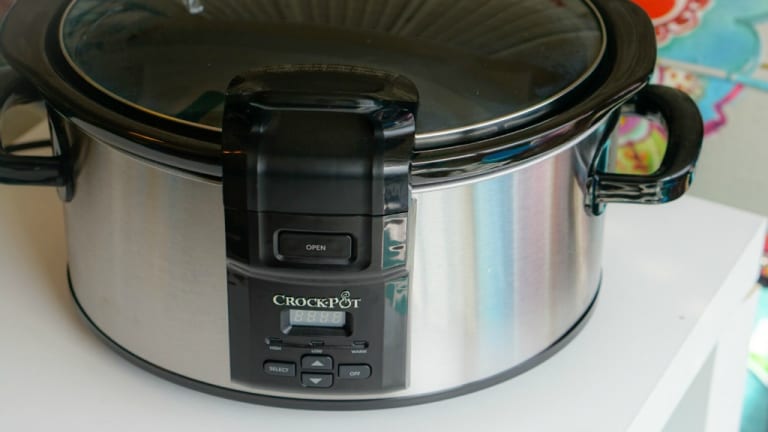 The Best Cold Weather Crockpot Recipes
What kind of recipes do you look for when it's downright nippy out? You whip out the old crockpot recipes right? There is nothing like setting that slow cooker and smelling a delightfully hearty dish or drink cooking away all day. Mmmmm. And since the cold weather has definitely found us now it seems like the right time to share the best cold weather crockpot recipes around! I've rounded up some easy, yet oh so tasty crockpot recipes that you can keep in your arsenal for those days when you really need to just set it and, you know where I'm going with this, FORGET IT!
That's right, I've pulled together a slew of cold weather crockpot recipes that will definitely hit the spot. From full on dinners, to after dinner drinks, these are the kind of crockpot recipes you're going to want to turn to again and again all season long. Baby it's cold outside...It's time to settle in and cozy up to a steamy bowl of something yummy! If you need me, I'll be hangin' out in front of my house with a cup of . Yep, you can make punch in the crockpot! It's perfect for holiday parties, but I digress...
Cold Weather Crockpot Recipes
Sweet and Smoky BBQ Pulled Pork Sliders
This recipe from Celebrity Chef and Juicy Juice Flavor Expert Jeff Mauro is too cool because it uses juice to bring out the sweetness of the pork. Personally, I love pairing apple flavors with pork and pouring some Juicy Juice into your crockpot makes things a whole lot more simple!
Now that you have some new cold weather crockpot recipes to add to your collection, check out our mulled wine recipe. A nice hot glass of mulled wine is just what you need to cozy up on the couch with this winter! And for more foodie inspiration, check out our tips for throwing a sushi making party for teens!
This is not a sponsored post.