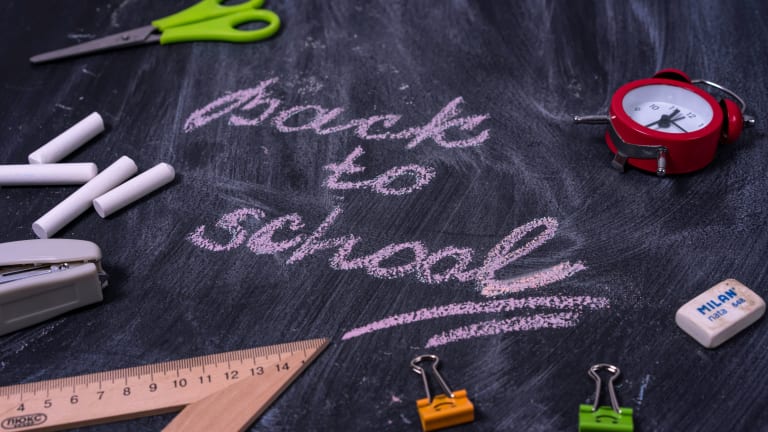 Ten Things you Kids Need from Zulily this Week
Gearing up for a weird back to school season with the best deals from Zulily
While we don't quite know what this school year will look like, we can be sure our kids are outgrowing their clothes and will be in need of things to keep their minds busy and engaged. Zulily is the website I trust for online sales. Every day, new sales go live and give moms like me the chance to snap up the brands I love at big discounts.  Here are the ten things I'm scoping out this week from Zulily for my kids (plus a couple bonus items for just for mom!).
Ten things you needs from Zulily Sales this week
Here are few insider tips for shopping Zulily.
Back to School Fashion Picks
When it comes to outfitting your kids for the new school year, Zulily is the ultimate shopping resource. I previewed the brands for you and came up with five picks from this week's sale.
More Brands to Watch for Back to School
Keep checking back on Zulily, new back to classes deals are posted every day. Here are some highlights for the coming week:
Deals on Learning Tool and Activities for Kids 
It's unlikely to be a normal school year, that means savvy moms are going to need lots of learning tools and at-home activities ready to go. Zulily has more than just trendy clothing they've also got amazing Back to Class deals on brands to keep your kids' minds busy.
Tween Crafts: It's tough for tweens to be cut out of afterschool activities and sports, thankfully crafting can keep them happy and engaged. Shop Tween Crafts here
Picasso Tiles: These colorful magnetic tiles help kids develop their motor skills as they also practice design skills. PicassoTiles is a fun STEM (Science, Technology, Engineering, and Mathematics) toy that never gets boring. Shop these cool Picasso Tiles here.
Learning Resources: Zulily has a great collection of hands-on educational toys for kids of all ages. Have fun while your child develops their motor and social skills. Shop Learning Resources here.
Upcoming Sales on At-Home Learning and Playing Resources
Here are a few sales that JUST ended. But it's a good look at what to expect from this great site. Keep heading back to Zulily to check in.
Plus two bonus items just for For Mom
Are you ready to shop and save? Let me know what you purchase and don't forget to tell your friends. Find out about the Zulily $15 Referral Credits here.
This is a sponsored post.