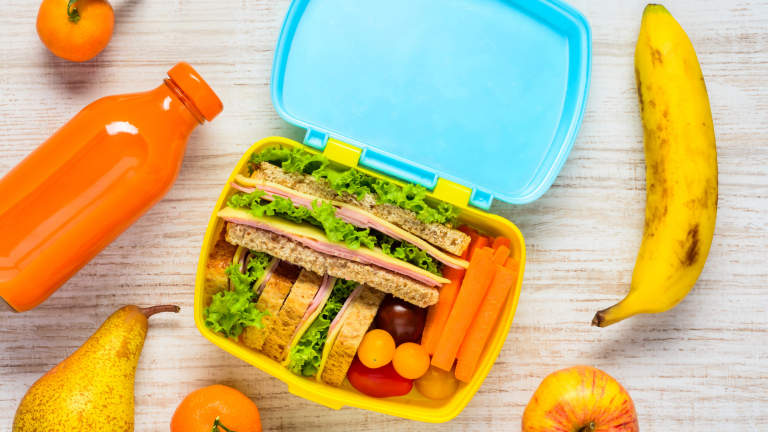 Teaching Tweens to Pack Their Own School Lunches
Tweens and teens might think they have an abundant list of chores to complete at home-- laundry, trash, cleaning, dishes... And they might seem less than enthused about performing all these tasks. But we have one that both children and adults can get jazzed about: making a school lunch. It might not sound thrilling, but with some versatile options and a little encouragement and confidence, tweens can become mini lunchbox chefs. 
· Give them options. Make a big effort to purchase special items they request, especially stuff not on the regular weekly list…and reward them with something modest but meaningful after a week of completed lunches.
· Make it convenient, keep it fun. On-the-go snack items and beverages are lifesavers for teens that are always rushing in the morning. One of Josh's quick-pack favorites is SunnyD's lunchbox size bottles, especially the new lemonade flavor, which even inspired him to create this tasty cake recipe.
· Get them a cool carrier. Brown bags serve their purpose, but lunch boxes have come a long way. From patterns to retro to bento boxes, inspire your teen's inner lunch chef by treating them to a cool new lunch carrier they'll actually want to bring to school. (Pro tip: leave the choice up to them, setting limits for budget.) 
Want more from Momtrends?
1. Nutritionist-Approved Lunchbox Essentials
2. Power Your Lunchbox Promise
3. Tasty Twists on Traditional Lunchbox Sandwiches
This is not a sponsored post. Tips by MasterChef Junior finalist and teen chefluencer, Josh Reisner