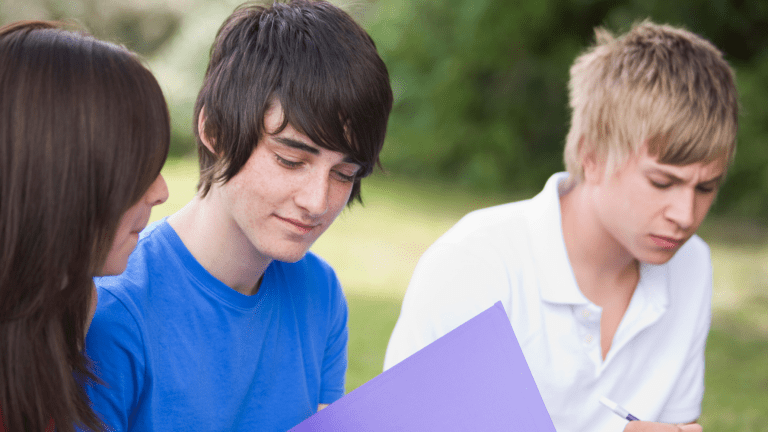 Teaching Older Kids to Be Self Advocates
We often talk to our young children about protecting themselves. We encourage them to be self aware and recognize and report bullying or bad behavior. Sometimes, we forget that big kids--even college incoming college freshman--need this pep talk, too.
But the truth is: as college-aged kiddos head out to their new lives without their parents, they will face new challenges. Some of those are hard, especially in the time of #MeToo, frat hazing and social media bullying. 
That's why it's so important to keep on instilling lessons of self advocacy. Here are some ways to teach them to look out for themselves (and others) in potentially tough situations--using the word DORM as guidance.
D-Discover. First, discover yourself. You can't advocate for yourself until you know what you want and what you don't want. Also this is the time to learn your limits with respect to drinking, relationships, and social media.
O-Object. You have to learn to object when you don't like something. I was petrified the first time I objected in the courtroom. But no one can set your boundaries but you. When you know what you don't want, it is time to use your voice and set those boundaries. Objections take practice so start small. Don't be afraid to say " I don't like that"
R-Recognize tone and body language College kids need to know that bodies and voices can tell them as much as words do. Tone of voice is especially helpful, as studies show you can tell more about a person's emotion from their tone of voice than their facial expressions. If they can read tone of voice, they may hear danger before they see it.
M-Move. When you feel uncomfortable, read a weird tone in a voice, don't like someone's body language, or don't like the response to your objection, you can leave. Don't be afraid to move your body. Sometimes confidence follows. 
Want more from Momtrends? Check out 5 Tips to Help With the Anti-Bullying Effort and 3 Steps to Help Your Kids Build Confidence.
This is not a sponsored post. Tips courtesy of Heather Hansen trial lawyer, consultant and professional speaker, and author of The Elegant Warrior: How to Win Life's Trials Without Losing Yourself.