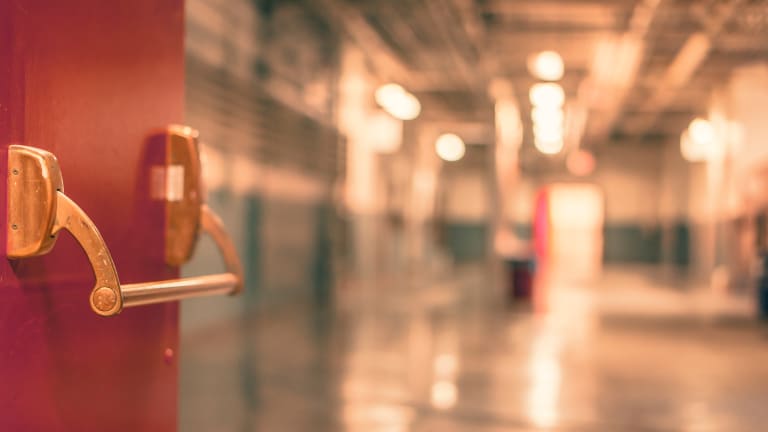 Teacher Appreciation Printable Roundup
Seven great ways to give thanks. Inspiration for making printable notes for your favorite teachers.
It's midnight, you've just remembered that this is Teacher Appreciation Week and you have zero time to come up with something cute and clever and execute it by 8:15 am when the bus arrives. Don't worry we've got you covered with a collection of fantastic teacher printables that will make putting together a gift a breeze.
Related: Why we all need to color right now
Eight Great Free Printables for your Teachers
Have your kids fill in the blanks to thank your favorite teachers with these Mad Lib style notes. Get the FREE printables here.
Hands Down from Skip to my lou. What teacher doesn't need either hand sanitizer or soap for their classroom? This is a gift that will be used and appreciated especially as colds seem to pop up in the spring.
Thanks for keeping me on Target from Coupons are Great. Who can't find something they love at Target? We all know the mantra go in for toilet paper and leave with $100 worth of stuff you never intended to buy.
You're Simply the Best printable card from Paper trail Design.com is a sweet template for a bottle of wine or gift card.
Smart Cookie from Make Bake Celebrate. These darling cookie tags and quickly be added to store bought or homemade cookies.
Thanks a "Latte" from Bento Lunch. Every teacher needs a little pick me up this time of year with all of the end of the year activities. No need for a card either... just write out your note of thanks on a coffee sleeve.
We are Stuck on You from Crissy's Crafts. Did your school supply list include 25 glue sticks? I know mine did and I was fairly positive that unless the children were literally eating glue there was no way they would go through all 25 by the end of the school year. I was wrong, they didn't even make it until Christmas! This cute practical gift will help a teacher make it through the end of the year crafts.
I Looked for Teacher Appreciation Ideas on Pinterest from Chickabug. I must admit this is my VERY favorite printable. I can be crafty, but at midnight nothing that I craft is going to turn out well and so therefore I should just stick to what I do well... buying really good gifts. A gift card can be purchased online any time day or night and you know it's always going to fit.
More Love for Teachers from Momtrends
Pin It!
Use Pinterest to save your favorite ideas. Be sure to follow Momtrends here.