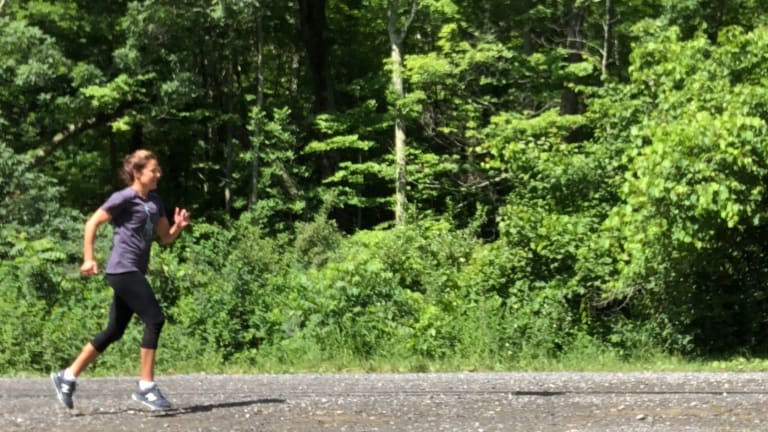 Taking on my First Tough Mudder Event
Mom in training to do hard things, getting ready for my first Tough Mudder 5k
Change begins with a simple first step. When it comes to making health a priority, moms like me know we need fitness to tackle all the challenges of motherhood. Yet things get in the way of our good intentions. Our children's needs and schedules come before we do. And then it happens...the dreaded fitness rut. That's why I'm taking on first Tough Mudder event.
Related: Tips for getting girls into running
As an aging runner, I see my times slowing down every year. I enter the same races, but seem to be losing some of my pep. I've been looking for something to keep me motivated and also energize my workouts. The legendary Tough Mudder brand seemed like too big of a challenge at first. But then I found out that Tough Mudder of 5Ks. 
WHY I'M TAKING ON MY FIRST TOUGH MUDDER 5K
For a newbie to the Tough Mudder series, this seems like the perfect bite-sized challenge. I can get my feet wet (or is that muddy) and see if these obstacle style races light a fire in me.
Unlike other 5K's I've done. This isn't about being the fastest. Tough Mudder 5K is a teamwork-focused event. It's about taking on obstacles and getting dirty. And since I'm a new to this, I don't have to dread the super-intense obstacles. This series doesn't have ice or electricity challenges (whew!). 
What the Tough Mudder 5K Series is All About
The Tough Mudder 5K series is ideal for an athlete in the making. The events are designed to get women (and men too) signing up and putting a date on the calendar. Then with a bit of training, they work their way towards the start line.
Tough Mudder 5K has 10 "best-in-the-industry" obstacles  spread out over 3 miles.  My team and I will be running together and working our way through the course.
For me, it's a chance to work on my strength. I can run for days, but I am not a fan of weights or strength training. I need a trainer or a big audacious goal staring me down to get me in the gym. Tough Mudder is just the sort of thing to motivate me to pick up a kettle bell!
What do you say? Want to join me? 
Tough Mudder says, "All you need is a positive outlook, mental grit, and the willingness to prove to yourself that you can do incredible things."
Find a Tough Mudder 5K near you
It's billed as the only 5K mud run with best-in-class obstacles (yep, that's why I'm training). There will be trees, hills, obstacles and yes, plenty of mud.
Here's a little taste of the fun:
Momtrends Tough Mudder Training Tips
Pick a fun location. You might turn the event into a girls' weekend or you might plan a fun dinner out (after you shower of course). Selecting a setting that's inspiring is half of the fun.
Rally a team. This challenge will be WAYYYY more fun if you have some friends involved. I roped in two girlfriends to take this on with me. We are commiserating over our sore biceps and glutes AND celebrating our ability to take this on. 
Schedule your workouts. Put your workouts in the calendar. You wouldn't miss taking your kids to the dentist, nor should you miss your time to get fit and fabulous. For me, I have to map out my fitness in the mornings. I tend to workout in the morning. If it doesn't happen before 10am, it's pretty much not going to happen.
Don't take yourself too seriously. This is meant to be fun after all. Plan a fun team wardrobe (we will be wearing out Mom Boss t-shirts and pink headbands) and go out there and have a blast. This is the chance to connect with your inner warrior. And it's also a chance to show your kids you are more than capable of hard things.
Download your training guide for the Tough Mudder 5K here.
MORE FITNESS FROM MOMTRENDS
PIN IT!
Use Pinterest to save your favorite ideas from Momtrends. Be sure to follow our Fitness and health board here.
Use this 1-month training guide to help you prepare for your first or 51st Tough Mudder. I've been using this guide to plan my workouts. They keep the strength training manageable and fun - I never seem to do the same workout twice.