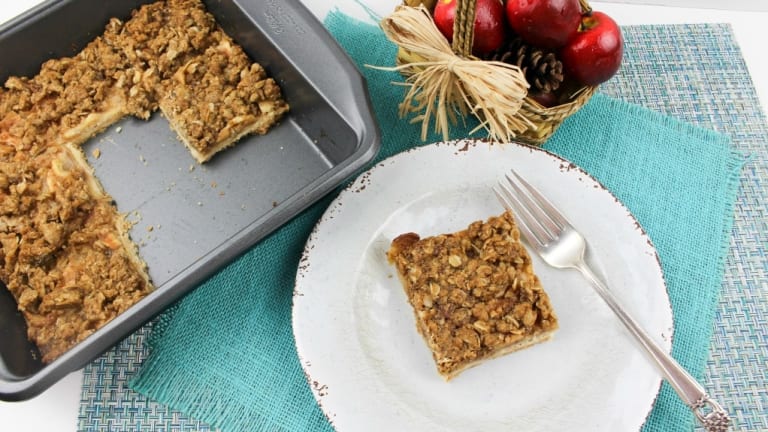 3 Sweet Recipes for Caramel Lovers
There is something about caramel that I simply can't resist. So, I am most definitely firmly in the caramel lovers camp! If we're talking about salted caramel, that's even better! And we all know how well salted caramel goes with apples. I have no plans on waiting until it's officially fall to enjoy a little salted caramel apple action. Plus, fall will be here before we know it. Seriously. My kids go back to school this week! So, you could say I've had fall on the brain lately. And with fall comes my favorite fall flavors like, you guessed it, salted caramel apple. So, just in case there were some of you fellow caramel lovers out there, I decided to share a few of my favorite caramel recipes that you can enjoy now AND later!
Recipes Caramel Lovers Must Try
Salted Caramel Apple Cocktail...Let's talk cocktails first shall we? This salted caramel apple cocktail is a caramel lover's dream! I mean it had me at the caramal drizzle. It's pretty much equal parts cocktail and dessert. It's the best of both worlds baby!
Salted Caramel Apple Bars...Remember when I said I was a sucker for caramel drizzle, well, these tasty treats are oh so decadently drizzled. They would make for a fun welcome back to school treat to serve up to your kiddos or even their teachers. Everyone who bites into one won't be able to help but smile!
No Bake Carmel Apple Cheesecakes...If there is any sweet treat that I like as much as caramel goodies, it's cheesecake. And these easy no bake caramel apple cheesecakes are such a cheerful combo of some of the two flavors. How can you go wrong with anything that's no bake!
Now that you've seen a delicious sampling of my go-to recipes for caramel lovers, why not check out some of our favorite ways to eat peaches? The peach avocado salsa alone is worth checking out! I don't know about y'all, but I'm ready to get in the kitchen! 
We were not paid for this post.