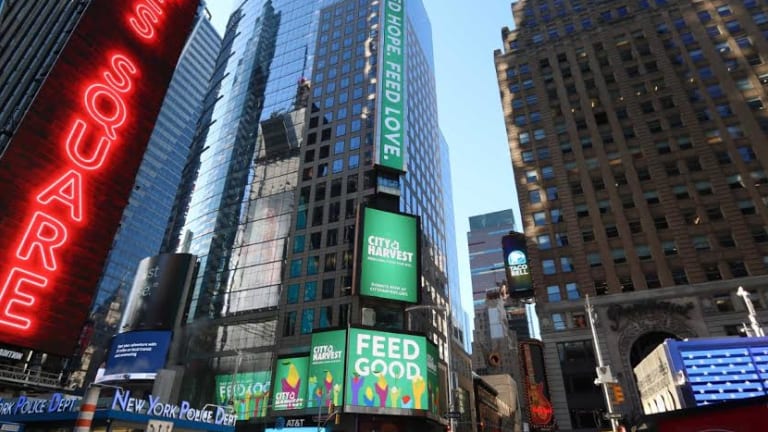 Supporting City Harvest
Donating to City Harvest in honor of all our partners who found a way to work with us this year.
Our family is blessed with a full pantry, a safe home and health. In 2020, I will attest that business was rough. Our revenues with brand partners came to a grinding halt in March, and while we were able to recover some business at the end of the year, it's been a struggle. I'm incredibly grateful for the brand partners that supported us this year and made it possible for us to see the light at the end of the tunnel. As a way to say thanks, we are making a donation to City Harvest in honor of all our partners who found a way to work with us this year.
Related: Teaching gratitude to kids
Each holiday, the Momtrends team comes up with a holiday card and gift ideas to send our clients. Well, this year we couldn't gather for a photo and our clients are scattered across the country. No one is in an office right now. We decided to do something different and make a donation to City Harvest. 
City Harvest is New York City's largest food rescue organization, helping to feed the children, families, seniors, and growing number of New Yorkers in need as we contend with the devastating economic fallout of COVID-19. 
I've been volunteering and supporting City Harvest for years. And this year, I'm proud to support the Feed Good campaign. City Harvest has always been part of the solution to help solve hunger—and more than ever New York City needs this resource. 
Each year they are able to rescue more than 109 million pounds of food and deliver it, free of charge, to more than 400 food pantries, soup kitchens and other community partners across the five boroughs. That's a 70% increase over last year. Giving to this organization feels like the right thing to do this year. 
As families struggle with rent, utilities, and food, my team and I realize that we are the fortunate ones. Every $1 donated helps them feed 2 New Yorkers for a day. We're happy to help and we all look forward to a better 2021.
To learn more about their work, visit cityharvest.org
To volunteer or learn other ways to donate head here.
WANT MORE FROM MOMTRENDS?
PIN IT!
Need more ideas on what to do with the kids? Be sure to follow our Activities to Do with the Kids board on Pinterest here.
Momtrends was not paid for this post.