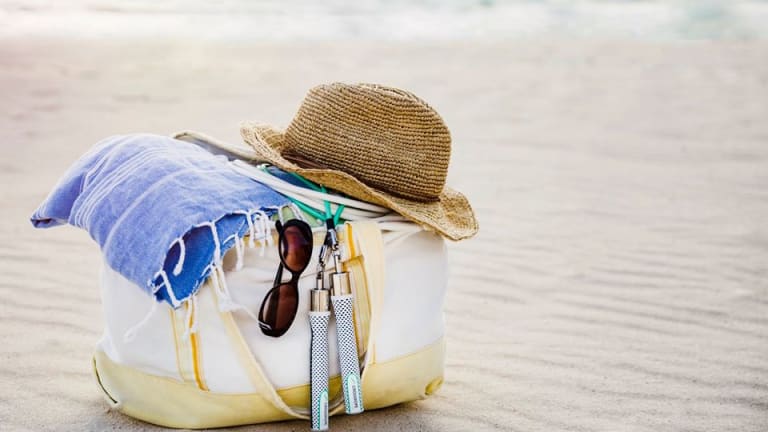 Summer Fitness Jump Rope Challenge
Want to keep the kids moving this summer? All you need to do is grab a rope and start jumping.
With organized sports all but abandoned right now, parents have to get creative about workouts. If you want to keep the kids moving this summer all you need to do is grab a rope and start jumping. 
Related: Camp mom summer activities week two
Jumping rope does wonders for building strength, and increasing overall muscle tone. Most kids find jumping fun and intuitive, while they are having a blast, they are also getting fit. Don't tell them this, but jumping rope burns over 1000 calories and hour!
Getting started is pretty easy. Skip or simply jump to the rhythm of the rope. If you want to get more playful, do a little research. Did you know there are nine ways to jump rope? 
Get a Good Rope
While any old rope will work, investing in one that won't tangle is worth the effort. I advise getting a set so everyone in the family can jump. Head here to get a set of 6 for the whole family (plus you'll also have ropes around for play dates too. I also love this set of two fully adjustable ropes.
21 Day Jump Rope Challenge
If you've been letting your fitness slide, get back on track with the Jump Rope Challenge! In 21 days you can get your cardio health back. I've built a little calendar for you and your family. Print it, hang it on the fridge and go for it!
Start the kids on 5 minutes and add a minute or two each day!  By the middle of the month you'll notice huge gains in your cardio health. If your kiddos stick with the program, reward them with a prize (maybe a new pool toy or a water balloon fight--make sure to keep it active!)
Want a little more motivation? Check out this cool Double Dutch video.
Crossrope Workouts
For grown-ups there's a cool new workout that offers the versatility of the everyday jump rope, but takes it up a notch. Crossrope is a fun workout that fits your busy schedule. Weighted jump ropes make this a tougher workout. I use the free workouts on the Crossrope app. I like that these workouts are quick and portable.
This rope is ideal for those of us who want to take the workout on the road. The high tech jump rope is made of braided steel (hence not for kiddos). Bonus: it won't tangle. Switch between the light and heavy ropes for a more versatile workout. After you get your rope, sign up for the classes on the app, it'll keep you motivated. 
More Family Fitness from Momtrends
PIN IT!
Use Pinterest to save your favorite parenting articles. Be sure to follow our Running board here.
This is not a sponsored post.