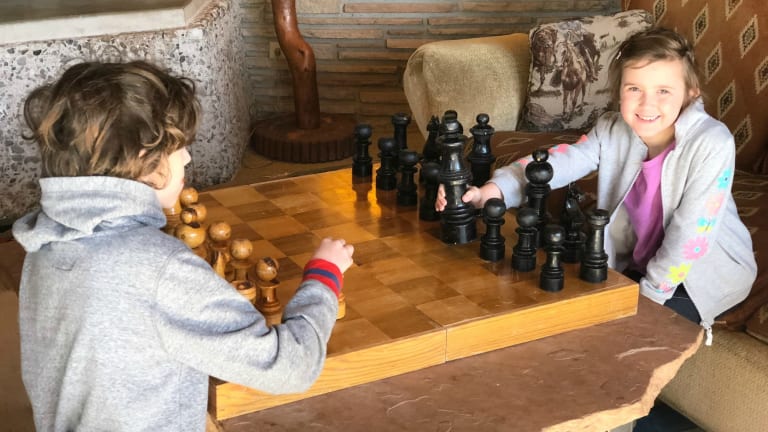 Summer Camp Tips for Special Need Kids
It's that time of year again. Summer camp sign ups are rolling out and us parents have to make some important decisions about how our kids are going to spend their summer. It can be particularly tough if we have little ones who are new to sleepaway camp, for instance,  and even more so for parents of special needs kids like those dealing with invisible disabilities like ADHD and Dyslexia.It can be difficult for counselors etc. to understand disabilities the can't see. The key is communication! Happily, we've connected with Understood.org expert, Jim Rein, to bring you some helpful summer camp tips for special needs kids!
Define your goals. What do you and your child want to get out of the camp experience? Make a list of your child's talents, interests, and challenges. Maybe your child wants to strengthen musical skills or explore outdoor activities. Summer camp is a great way for kids to try new things and make friends, regardless of any learning and attention issues they might have.
2. Be honest about accommodations. If your child will be most comfortable in anenvironment where his or her differences are the norm, it might be best to consider camps specifically designed for kids with learning and attention issues. If this is the case, make sure that the camp's activities are designed in a way that matches your child's physical, intellectual, and social abilities. If a "mainstream" day camp or sleepaway camp is more your child's speed, it's helpful to have a clear idea of whether your child will need a special menu, extra time to prepare for activities, or other accommodations.
3. Have a candid conversation with the camp. Be open and direct with the camp directors about your child's specific needs . For example, does your child have issues with impulse control or sensory processing issues? If you disclose your child's challenges, then the staff will be better able to prevent difficult situations and respond to any that do come up. Additionally, consider calling the local board of health to find out whether the camp has been cited for any recent violations.
4. Stay positive. Before camp starts, talk about feelings you had when going into a new environment and how you made it a good experience. Try to prepare a typical "camp" meal and practice any special songs or terms the camp uses. If your child is at a day camp, praise his or her accomplishments each evening and show how proud you are of your child's efforts.
* If he won a chess game, learned archery or even tried ping pong for the first time, really hype up their new accomplishments. My kiddos definitely thrive on praise!
5. Relax! Remember that it's OK for you to enjoy some time away from full-time parenting, knowing that your child is having a fun and unique experience.
Now that you have some summer camp tips for special needs kids, like those with learning and attention issues, to take away , make sure you also check out our tips for how to prepare for an IEP meeting!
Jim Rein, M.A., is an Understood.org expert and has lectured across the country on summer programs for children and young adults with learning and attention issues. Rein cofounded Introduction to Independence,  a summer experience within the Vocational Independence Program (VIP) at the New York Institute of Technology (NYIT), and Camp Northwood, a sleepaway camp for children with learning disabilities in Remsen, New York. He also cofounded and served for 20 years as dean of the Vocational Independence Program at NYIT.
We were not paid for this post.