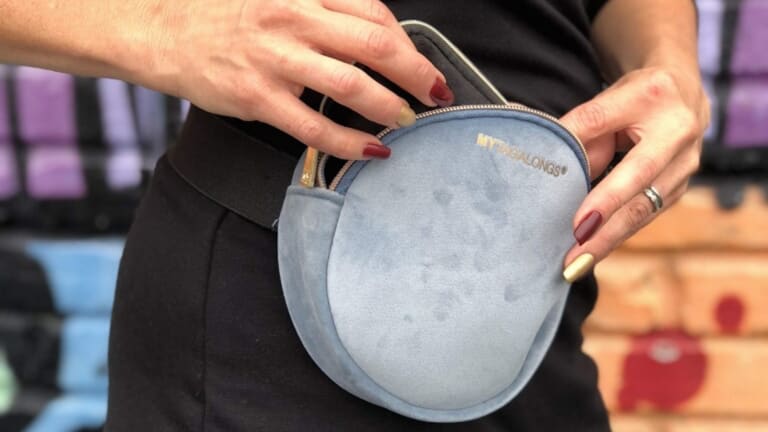 Fall Trend: Belt Bags
Hands-Free Fashion
I am just going to put it right out there. One of the hottest trends is a throw back from the nineties and although I was in sheer shock at first, I am smitten with the style and hope it never recedes. I am talking about belt belts (if you are over 30 then you may know it as a fanny pack but trust me, a belt bag is a much more fashionable namesake!). The belt bag has hit the scene in a big way and we are celebrating bringing it back.
This fall trend has become so popular so quickly because of one big draw that cannot be denied. There's is something so convenient about having all that you need right in an arm's reach all while keeping your hands, shoulders, and arms free. A belt bag is not only a dual purpose accessory, it also conveniently helps you only carry your must-haves (and trust me ladies, maintaining your posture is always on trend!) Another big plus of the belt-bag is security. You won't leave your handbag on the seat of the subway or on the cafe counter as you order your latte. Convenient, versatile, secure and fashionable? Yes, mamas, the belt bag is the it trend and we found oodles of ways to rock it.

Vacationing with the kiddos and don't want to carry one more thing and need a fashionable place to stow your must-haves, then a belt bag is for you. Date night? Boom! This cute little accessory adds a pop of style all while serving a purpose. A belt bag is great at a concert, a day of shopping and adds a pick-me-up even if you're running errands. We think it is the ultimate accessory for a new mama too! She already has her hands so full, why not give her a break!  We were excited to try this trend and love the "roundie" belt bag from MyTagalongs. It is under $30 (a steal!) and boasts an adjustable band for extra comfort, and the pouch itself is made of durable neoprene which fabricated in a soft velvet like material (it's like buttah). 
How will you rock the belt bag trend? Tag us on instagram  @momtrends and show us your look! Looking for other must-try fall trends? Catch the latest color trend and how we're styling it!
This is not a sponsored post. Samples were received from MyTagalongs.