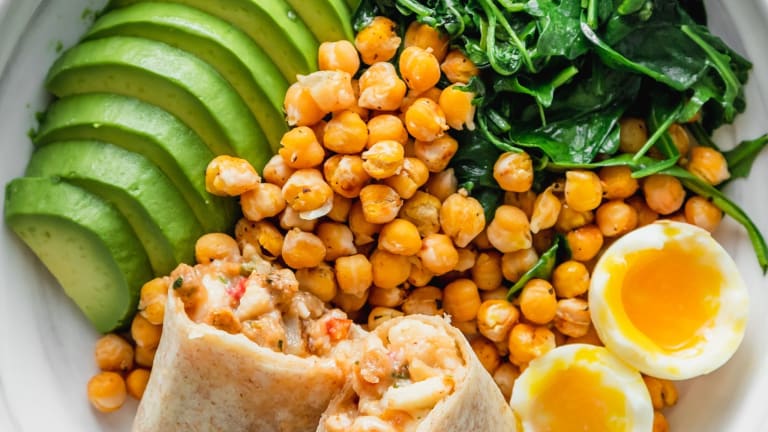 Simply Breakfast Challenge from Good Food Made Simple
Updated my breakfast offerings from Good Food Made Simple include ready-to-eat-oatmeal's, egg patties and breakfast burritos.
We all know that breakfast is the most important meal of the day, and to keep us and our kids on their toes we all need to eat one that is wholesome. Personally, I know that is a challenge with having two small kids as I want them to eat as healthy as possible before we rush out the door. I recently updated my breakfast offerings thanks to Good Food Made Simple. The brand features a delicious and wholesome variety of ready-to-eat-oatmeal's, egg patties and breakfast burritos. 
This includes 100% Steel Cut Oats or 100% Organic Rolled Oats that have been slow simmered and then flash frozen, which enables the preservation of whole grain nutrients, fiber and complex carbohydrates- without having to wait minutes or even hours to enjoy it. My girls and I loved the nutty texture from the Steel Cut Oats including their original flavor, fruits and berries and Vermont maple for a little bit of sweetness. For the Organic Rolled oatmeal, which is also a bit fluffy, they offer an original flavor that I love to top with berries. I also love that a hot breakfast is now ready in 3 minutes
For quick eggs they offer, Good Made Simple makes it easy to enjoy egg sandwiches on the go with their Egg Whites or Whole Eggs (lightly scrambled) patties. Both of these varieties are loaded with protein to get your kids through the day.
What I really appreciated about the company is that they are committed to clean and simple ingredients and using ingredients that we can all understand. For example, the 100% all natural steel cut oatmeal is made with only filtered water, steel cut oats and sea salt. Also, there are NO fillers, preservatives, artificial flavors or colors, nitrates and nitrites, hydrogenated Fats or oils, BHA and BHT or artificial or processed sugars, so I don't have to worry about what I am giving my children. It is just like something I would prepare, but the beauty of Good Made Simple is that they do all the work to give you the best possible breakfast options.
Simple Oatmeal Recipe with Good Made Simple 
Good Made Simple Organic Oatmeal
Fresh Berries (Blueberries, Strawberries, Raspberries, etc).
Dash of Flax Seeds
Tablespoon of Coconut Oil
1/4 cup silvered almonds
Teaspoon of honey
Directions: Mix together and serve!
For more information, please visit: goodfoodmadesimple.com
MORE BREAKFAST IDEAS FROM MOMTRENDS
PIN IT!
Use Pinterest to save your favorite recipes. Be sure to follow our Kid Food Pinterest board here.
Momtrends was not paid for this post. We were given samples.