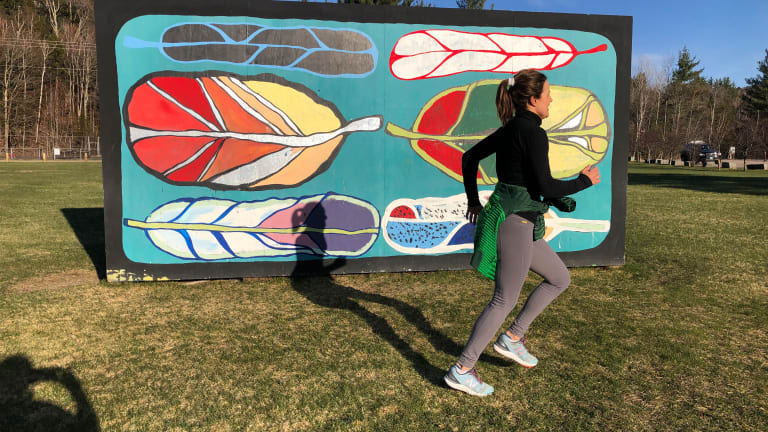 Sign Up for a Virtual 5k Run
Training for a 5k will keep you busy and it's also a way to give back and stay in shape.
Training for a 5k will keep you busy and it's also a way to give back and stay in shape.
We all need something to rally around, and we need to burn off all that banana bread we've been eating during social distancing. Training for a 5k will keep you busy and it's also a way to give back. Now is the time to sign up and start working on your mileage for a virtual run to keep you sane and possibly help forward a cause.
Related: Tips for getting girls into running
How to Run a Virtual Run
Sign up: online via registration links. Mark your calendar.
Train: See Below for training tips.
Show up: Check the start time. At the designated time in your respective time zone you start your time and run, walk, jog, run on your treadmill for 3.1 miles which is a 5k.
Log in your time on the registration site where you registered for your event and donate if you choose. 
Celebrate: and get ready to crush your next goal.
Upcoming Virtual Races
Mad River Dash
It's the 24.5th running of the Mad Dash in Central Vermont. This fall it was the Mad Dash's 25th anniversary and a huge event was in the works. Then the pandemic hit, the event world was turned upside down, including hosting an in-person Mad Dash. Instead of completely cancelling the event, they went virtual and participants can walk, or run, on their own and still support the Mad River Path Association. 
Volunteers have set out a course at the Harwood Union High School (there is also a 1k kids' run set up) that rolls over the cross country course behind the school. The signage is excellent. Run it 2x to complete a 10k.
Funds go to support the Mad River Path organization, the group that builds new trails, construct boardwalks and bridges, maintains benches and gazebos, clears fallen trees, and keep an eye on trail sections. They are invaluable in making hiking, biking and running safe and enjoyable for the Mad River Valley community.
Registration only $25 for adults, $10 for 18 years and younger, $5 for Kid's Fun Run. Registration ends October 12, 2020 at 11:59pm EDT
Sign up for the Mad River Dash here
Get your cape on and join your fellow Super Heroes when you run or walk the DC Wonder Woman™ 5K or 10K Virtual Run! The virtual run consists of a 5k and 10k option, just like with our race series. Run (or walk) the distance you pick wherever you want. Register to get your swag: a lightweight quarter zip, commemorative tote bag, wrist cuffs, finisher's medal, and a personalized bib. They'll ship the goodie bag and medal right to you.
You can do your run/walk anywhere; sidewalks, paths, treadmill- make this race your own! Want to run with a stroller or Fido? Do it! They just ask that you tag @dcwonderwomanrun to see these great photos!
In order to download a finishers certificate, you must complete your run prior to November 1st, 2020.
Sign up for the DC Wonder Woman™ 5K or 10K Virtual Run here.
Training For Your 5k
Are you ready to join the movement? There's no time like the present to get started. Here's our best advice to get to the finish line.
First, make sure you are in good enough shape physically.
Start slow, try a mix of running and walking. One mile is fine, since the race is only a few weeks away, don't overdo it. It's OK to walk!
Good shoes. Get a pair with decent cushioning. 
Track your progress with an app like Runkeeper or Strava.
Be sure to hydrate.
Keep it safe. Check out our safety running tips here.
Need more help? Check out the couch to 5k program.
Training Tip: Use the power of your mind to get you to the finish line and to your running goals! 💥
While running a race and challenges arise, try to visualize crossing the finish line. Did you know that our mind does not know the difference between fact and fiction? Trick your mind by visualizing what you can't yet see.
MORE RUNNING FROM MOMTRENDS
PIN IT!
Use Pinterest to save your favorite parenting articles. Be sure to follow our Running board here.