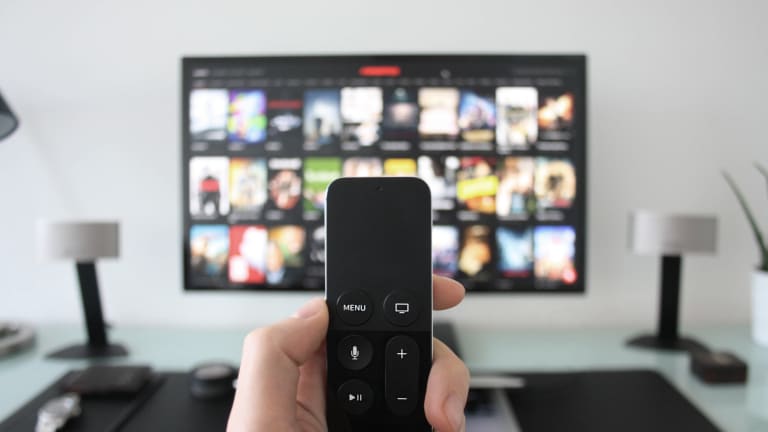 Shows Worth Staying Up Past Your Bedtime
What I'm streaming right now, my favorite streaming shows that are worth sacrificing your sleep
Tonight the Golden Globes are awarding the best of the best of movies and TV. But this mom isn't always up on the latest and greatest. I have a family and a job and well, when I stay up late it has to be good. Here's my current list of shows worth staying up past your bedtime.
What I'm Streaming Right Now
I love books and I am a proponent of exercise and healthy living, I also love getting swept away in a great series. 
Now I will be the first to admit, I am no arbiter of cool, these are recent shows I binged and watched and think worthy of your precious "me time." 
The Crown. A Netflix Original, this show is now in its third season (it first aired in 2016). It started with the wonderful Clare Foy as Queen Elizabeth back in 1947 when she took the throne. She held the role for two seasons. The series rebooted with the stellar Olivia Coleman.
The third season spans the period between 1964 and 1977, I've learned more about post-war Britain than through any history book. I know it's a fictional account, but it's rooted in fact.
It's a costume drama that's full of scandal, romance and stunning sets. if you liked Downton Abbey, you'll love this. 
How to Watch: Stream on Netflix
Better Things. This show also aired in 2016. I learned about it from the Teri Gross Podcast Fresh Air. I loved the interview with Pamela Adlon, the show's creator and lead. It's the story of a single mom in LA who is raising two girls and dealing with menopause and her middle age.  It's a rare voice of a 50-something woman and I'm compelled by her fierce way of living without apology.
This is a raw and real show that shows the beauty of family, friendship and aging. 
How to Watch: FX
Unbelievable. This is some serious TV. Unbelievable came out in 2019 and is a crime drama. Toni Collette leads the cast and is strong, silent and marvelous. It is about a serial rapist targeting women in Washington and Colorado. This series also introduced me to Merritt Wever and Kaitlyn Dever -- two actresses who are revelations of depth.
It's based on a true story and is very disturbing and very real. Watch it with your adult and (older) teen daughters and don't stop talking about it.
How to Watch: This is a Netflix Original
Dead to Me. This 10-episode show had a first season that hooked me instantly. Christina Applegate is like a fine wine, she keeps getting better with age. Her performance in Dead to Me has layers and boy can she conjure some rage. 
This is for the gals who love dark comedy. It's a caper movie and a thriller.
How to Watch: Netflix
The Marvelous Mrs. Maisel. Now I'm not alone on this one, it's a darling of the critics and it's one of Amazon's biggest hits. Like, The Crown, it's another period piece that came out in 2017. This one is a drama/comedy with and A-list cast. Amy Sherman-Palladino the writer and creator, is a visionary and I bow down to her greatness. 
This is a show for those who like zippy dialog and vintage fashion. 
Where to Watch: Amazon Prime
More to Watch 
One more thing, I adored Marriage Story. It's a gorgeously rendered divorce story that will tug at your heart. It's Kramer vs. Kramer for the next generation and dredges up all the issues of women differing dreams. Watch it in theaters on on Netflix. I think it'll be up for some Oscars.
MORE FROM MOMTRENDS
Pin it! 
Be sure to follow our What to Watch board on Pinterest.
Momtrends was not paid for this post.