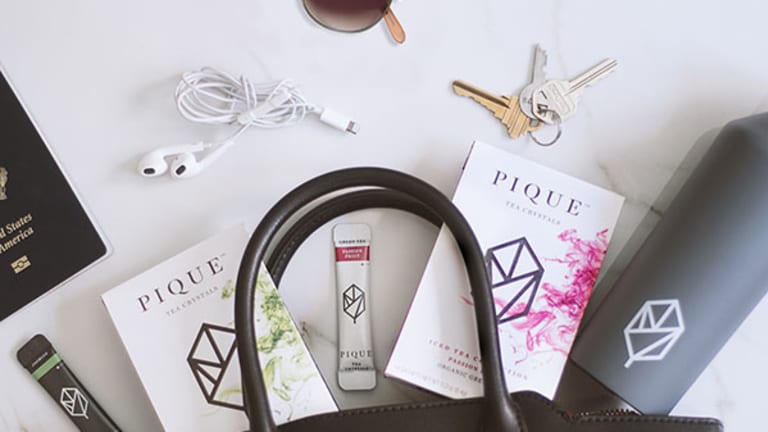 Seven Easy Ways To Facilitate Gut Health by Drinking Tea
Get up to 28% on Gut Health Bundles
I'm sure you've heard all about gut health. It's a trendy topic, but I will tell you I 100% believe what we put in our bodies really matters. I've been a tea drinker for decades, but I've only recently learned that my habit is a super way to promote gut health. In fact, there are seven easy ways to facilitate gut health by drinking tea.
Facilitate Gut Health by Drinking Tea
The ONLY way to get these benefits from tea is to make sure you're actually getting high-quality polyphenols in a sufficient quantity from the tea you're drinking.
Stock up now to get up to 28% off + free shipping with this sweet offer
Which is why I have equipped myself with a secret weapon that ENHANCES my gut health and weight loss efforts.
While you may think you need 5-10 cups of tea to experience these effects, there is a much simpler way.
Seven Easy Ways To Facilitate Gut Health by Drinking Tea
Lose weight with less effort
Poop like clockwork
Sleep more soundly
Achieve a newfound glow
Encounter less brain fog and increased mental performance
Have strengthened immunity
Get some much needed "me time" in your busy day
If you're struggling with any of those areas, you're in luck. So not only are they super effective in assisting your fast, they are also the cleanest tea out there.
The Pique Tea Basic Gut Health Bundle:
The gut health bundle from Pique tea gets you started with this healthy pack that includes:
Black Teas
1 carton English Breakfast
1 carton Sacred Lily Oolong
Green Teas
1 carton Jasmine Green
1 carton Mint Green
Herbal Teas
1 carton Beauty Elixir (Hibiscus Mint)
Weight Loss and Gut Health Connection
Researchers have known for over three decades now that there's a powerful connection between weight loss and gut health.
They discovered that leaner people have a drastically different gut microbiome than people who are overweight or obese. This gut balance is essential to your overall health, immune and digestive systems, and plays an even bigger role in your weight.
On the flipside, when you create an optimal gut balance, you'll be able to lose weight, combat unwanted cravings, and improve your digestion. You can alter your gut health for the better by adding in an antioxidant-packed micronutrient that's found in plants and tea leaves.
Click here to see how you can get 12x the potency of this natural ingredient in just one serving of tea. 
How to Fix Your Gut Health
It's easier than you'd think to fix. Learn how you can improve your gut health by getting the antioxidant in tea. This could be your key to creating the optimal bacteria balance in your gut, which promotes weight loss instead of weight gain.
I'm all for reducing cravings and hunger pangs and feeling great. Discover the answer that combines ancient Chinese Medicine principles with modern convenience. Find out more about gut health here.
Pin it!
Use pinterest to save your health articles.
This Seven Easy Ways To Facilitate Gut Health by Drinking Tea feature is not sponsored. There are affiliate links in this post.