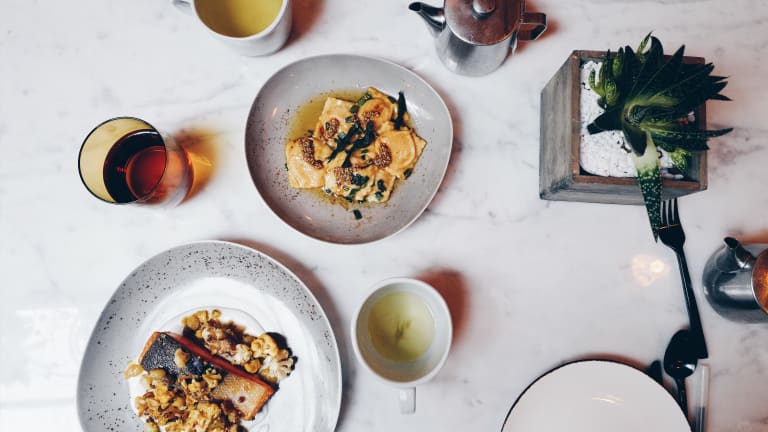 Seated Restaurant App Review
Testing out the coolest NYC restaurant app that gives money back
One of the best parts of living in NYC is all the cute restaurants. I do like to cook for the family, but I also love a good date night that involves someone else cooking for me. I just tested out the Seated Restaurant App and am sharing my review.
Getting Money Back for Dining Out with Seated
Eating out is fun. Eating out and saving money is even more fun! Seated is a discovery platform that pays you for trying new restaurants and bars. I downloaded Seated from the app store on my phone and I'll admit it sat there for a few weeks. But this week I remembered it was there. I went to make a reservation at one of my favorite restaurants. First I checked the app to see the restaurant selection and availability: check and check.
How to Use the Seated App
Download the app (Get the seated app here https://www.seatedapp.io/ and you'll get an extra $10 for trying it with code: nicole1391)
Search the restaurants selection by geography or by cuisine
Book a reservation through the app or opt for walk in
EAT and enjoy!
Take a photo of the receipt
Upload image to Seated app
Get 10-30% of whatever you spend in Seated Rewards
Use your Seated money at one of your favorite spots
What is Seated?
Let me tell you more. Seated is a curated restaurant discovery platform that pays you to dine out at the best restaurants and bars in NYC, Philly, Boston and Chicago (coming to more cities soon!)
You can use seated to get restaurant inspiration OR you can use it to save at the restaurants you always love. There are thousands of spots to pick from -- cozy cocktail bars and casual bistros to Michelin star restaurants.
The best part about Seated is that when you book through the app, you get 10-30% of whatever you spend back after the meal in the form of Seated Rewards, which can be used for anything from Amazon and Lyft gift cards to exclusive experiences. 
Seated Restaurant App Review
This week I paid a visit to Atrium in DUMBO to test it out. My "road test" at Atrium for our date night was a success. I started with the house baked bread which Mr. Momtrends and I shared. We slathered the applewood smoked potato bread in cultured butter -- super yum.
Next we shared roasted beets in creme​ fraiche, blood orange, tarragon, grapefruit and cashews. In my opinion, it's the tastiest thing on the menu. Next, the Mr. had fish and I ordered the Painted Hills Farm NY strip steak it was delicious. 
Now I get to pick how to use my rewards. I'll likely add them to my Amazon account since I use that all the time. You can also use your credit for Lyft, Starbucks, Apple, Lululemon, Target, Zara, Callaway, Nordstrom, Best Buy and more.
Ready to Try Seated?
Are you ready to get paid for trying amazing restaurants and bars? Getting the Seated app will get you up to 30% back when you eat out.
Get the seated app here https://www.seatedapp.io/ and you'll get an extra $10 for trying it with code: nicole1391
Pin it!
Use Pinterest to save your favorite resources for saving money.
This Seated Restaurant App Review Feature is not sponsored.