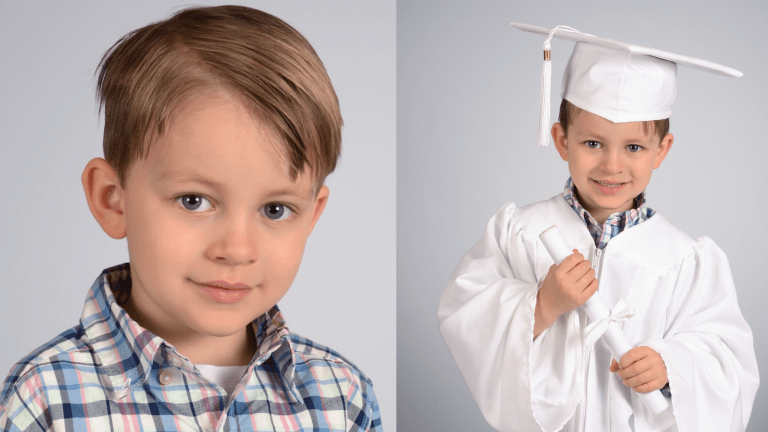 School Picture-Day Tips
If you strive for photo-day near perfection, we have a few nifty tips.
I'm a neurotic mama on the morning of school picture day. I must whip out that fine-toothed comb every five minutes to slick down a stray flyaway. And you better believe, I think long and hard about what polo to put my son in and which dress my little lady will agree to wear. I just want to capture a moment in time; and my kiddos tend to cooperate more for a profesh photog than they do for their Instagram-lovin' mama. Thus far, I've gotten some phenomenal photos from picture day--but, honestly, the #photofails are almost as good (fodder for the feed, ha!). Still, if you, too, strive for photo-day near perfection, we have a few nifty tips. Say cheese!
Get a good night's sleep: Beauty sleep is a big deal. A full night's sleep can help your child feel energized and fresh for picture day. Plus it will help ward off any crankiness if they tend to get a little restless throughout the day.
Details matter: Accessories are great for enhancing school pictures while showcasing your child's style and personality. I love putting bows or headbands in my girls' hair and they love it too! It really spruces up their outfits and makes them a bit more unique.
Keep the outfit simple and fun: Make sure to choose an outfit for your child that's comfortable and low maintenance. When they're in uncomfortable clothes, they'll definitely look uncomfortable in a school picture! So when our family goes out and I know we'll be taking lots of pictures, I try to dress my kids in fabrics they can move easily in so they'll be good to go all day. And most of all, have a little fun with it! If your child is feeling good in their favorite shirt, their awesome personality will naturally shine through.
Be yourself: Your freshest, most natural smile comes across best when you're relaxed-- so I encourage my kids to just be themselves! When kids practice their "picture face" too much, it can cause them to have a forced grin in school pictures.
Perfection isn't always key: School pictures are a great keepsake, not because they're perfect, but because they show all of the different ways your kids have grown up through the years. So don't stress too much if they're missing a tooth or if their hair won't cooperate. These photos are meant to show where your child is at an exact moment in time, which will give your family great memories that will last a lifetime.

Want more from Momtrends?
PIN IT!
Use Pinterest to save your favorite Momtrends articles. Be sure to follow us here www.pinterest.com/momtrends
This is not a sponsored post.