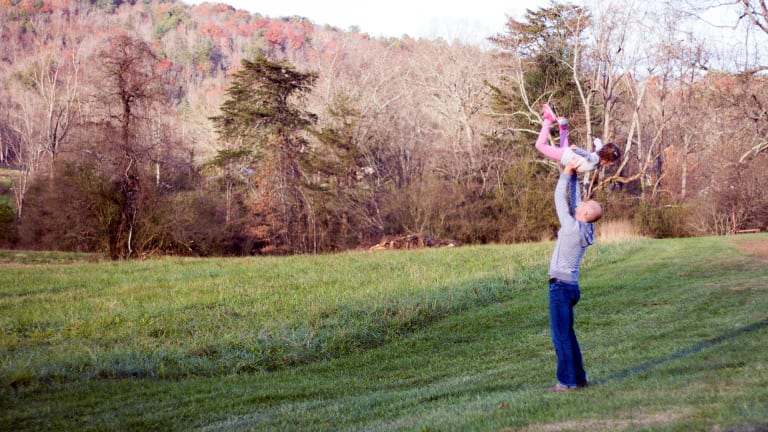 Give the Gift of Education with a 529 Plan: #NY529EDU
Set your kids up for their future the smart way...
We recently moved to a new home. And in the several months leading up to us selling our old home we did a major purge. And I mean MAJOR. We wanted things to look as uncluttered as possible for potential buyers and in doing so realized how many unnecessary items packed our house. I won't go into just how many of those items were toys, but suffice to say, the bulk of our purge was toy related. Bwah! Now we are beyond blessed to be surrounded by a village of people who adore our kiddos. And I know it brings them joy to spoil them. So, after moving to our new house and determining that we were not going to fill it up wall to wall with stuff, we started suggesting that our loved ones contribute to a 529 plan for the kids versus gifting them more toys. 
LESS STUFF MORE QUALITY TIME
You may remember back in February when I talked about how easy the NY 529 Direct savings plan makes saving for college. Well, it's been nearly a year and now that we're on our "we don't want to purge our home again any time soon" mission, I can honestly say that having the Ugift code as an option for family members to contribute to their 529 Plan is the way to go! We now worry less about things and more about simply being together. Our family knows that they are helping give the gift of education to our kids and with less toys to take up their hours, the kids are more engaged with quality time! And it gives us peace of mine that we're not alone in preparing for their higher education.
HOW A 529 PLAN WORKS
In case you aren't familiar with how a 529 plan works, let me give you a quick refresher. 529 plans are basically investment accounts that you can use for your little ones' higher education. Any U.S. resident can open a 529 for a child including parents, grandparents, aunts, uncles, you name it. And they have big time tax benefits. Earnings grow federally tax-deferred and qualified withdrawals are even tax free! Plus, you aren't limited to only using the funds to pay for tuition for instance. Things like books, computers, software and more qualify! AND you can start one with as little as a $1. They really couldn't have made it any easier. But you probably still have questions right? You can find all the answers over at the NY 529 Direct site!
GIVE THE GIFT THAT KEEPS ON GIVING
So, if you find yourself needing to come up with holiday gift ideas to give your loved ones for your kids this year, why not steer them to a NY 529 Direct savings plan? And if you haven't started one yet, what are you waiting for?! You'll never regret getting a jump on saving! Because you know what? That little pre-schooler you see here in her graduation photo? She'll be a freshmen in college in NO time...and so will your babies. Time waits for no man (or woman)!
Connect with NY 529 Direct over at their website, Twitter, YouTube, and Facebook.
* Since investment in a 529 plan could be considered a "risk," it would be wise to consult a financial professional before you start your own plan.
Compensation was provided by NY 529 Direct via Momtrends. The opinions expressed herein are those of the author and are not indicative of the opinions of NY 529 Direct or Momtrends.