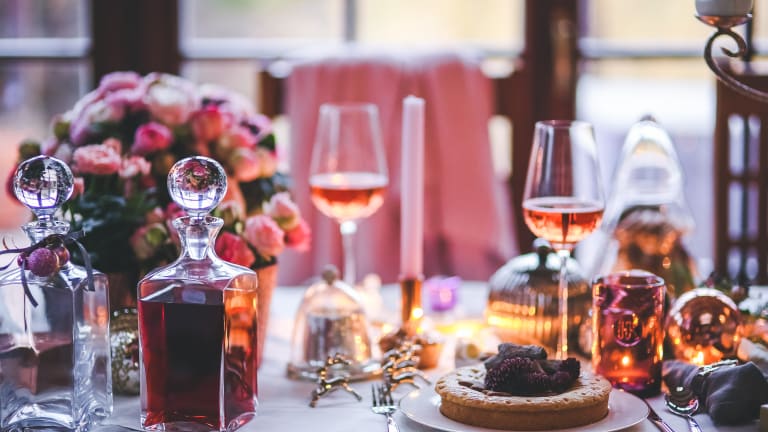 I did it! My first excursion into the world of goose was a success last week: Roast Goose with Orange and Madeira. The recipe was from Bon Appetit circa 1995 and found via epicurious.com. I was intrigued by the combination of oranges and Madeira (which is a bit like port). So off to the store I went for my goose and supplies. It's a perfect Christmas dinner when you want to splurge and challenge yourself in the kitchen.
Related: The iconic Ikea Swedish-Meatball recipe
Roast Goose Ingredients:

* 1 12 1/2-pound goose, neck reserved
* 1 tablespoon butter
* 3 shallots, sliced
* 1 1/2 cups Madeira
* 4 small oranges, quartered
* 4 cups canned low-salt chicken broth
* 1 cup fresh orange juice
* 4 large shallots, halved
* 1/3 cup plus 2 tablespoons Madeira
* 1 tablespoon cornstarch
* 2 tablespoons (about) honey
For the shallots:
* 1 tablespoon butter
* 18 shallots, peeled
* 1 1/2 cups Madeira
* 3/4 cup canned low-salt chicken broth
* 3 tablespoons honey
Roast Goose Recipe Directions
The recipe took two days in all--you need to boil the goose for 1 minute two days before roasting. So factor this into your planning--you'll need to have space in the fridge for a semi-cooked goose for two days around the holidays.

Save Money at a Ski Swap
Are the slopes in your future? If you want o save money on ski gear, consider a ski swap.  Connecticut  Ski Sundown SKI SWAP 2021. The Sundown Ski Patrol Ski Swap is one of New England's largest and longest-running swaps. Held in the Ski Sundown base lodge, you'll find a large ...read more
The Ten Best Wooden Play Kitchens For Kids
Cooking is a timeless fascination for children. This type of play goes beyond gender and teaches kids loads of life skills along the way. An investment in a play kitchen is money well spent, as it can provide hours of entertainment. We've rounded up the ten best wooden play ...read more
New Victory Announces a New Season of Shows
We know you're busy planning picnics and summer outings, but we wanted to let you know that The New Victory just announced their new season and it looks fantastic. We thought you'd like a sneak peek of what's in store! Each year the New Vic theater brings culture to tourists and ...read more
The sauce was sublime--in fact it was a great dressing on the goose salad I served for lunch the next few days. The end product was worth the effort and the hours in the kitchen. I was so proud of my work an will 100% attempt this again.
It's lovely when paired with wild rice. As for a vegetable, try Brussels sprouts. And you'll definitely need a big red wine to pair with this meal--go big or go home!
I may just have to use this post again next year for Christmas--it is simply too beautiful. Happy New Year to all the chefs out there and all the parents getting by with mac and cheese--Momtrends embraces both worlds!
Now I am eager to know what you have been cooking over the holidays! Link away cooking friends.
WANT MORE RECIPES FROM MOMTRENDS?
PIN IT!
Looking for more food ideas? Check out the Momtrends Recipe Board on Pinterest!
This is not a sponsored post