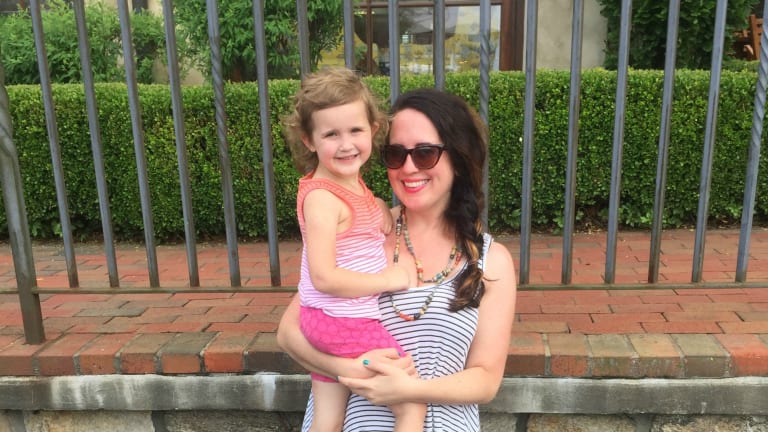 Remember to Thank Your Village this Mother's Day
We're talking motherhood mantras this week and today our focus is remembering to thank your village! Thank the people that help you be a better mom!
We're talking motherhood mantras this week and mine is, and forever will be, it takes a village. And now is as good a time as any to thank your village! We all have a village right? You know what I'm talking about. Your village is made up of the people you can turn to when you need help. Well, I think Mother's Day is the perfect time to thank your village. 
Related: Mothers Day gifts best in beauty
I've actually been thinking a lot about what has made me a better mom lately. And the answer is: my village. Early on the founding member of my village, my mother, told me to accept help when it's offered. There is no shame in needing help or taking it. That turned out to be the single best piece of advice she's ever given me.
It Takes a Village...
That being said, I'm the proud sort and asking for help hasn't always been easy for me, but I've learned that the whole martyr thing gets me nowhere fast. I'm 9 years into being a mother now and I still turn to my tribe daily. My mom, my sister, my bestie...They, along with so many others are my rocks. Without them, navigating this thing called motherhood would be a heckuva lot harder! Some days they help with the kids... Some days they pour me a glass of wine... Some days they just pick up the phone and listen. The point is, they're there. With a full time job and two kids, being able to rely on my family and friends to help me get through these oh-so busy years is everything. 
Thank Your Village
In fact, I still remember my first week as a new mom vividly. I walked in the house with my beautiful brand new baby boy and a big old tear. Sorry, but we're keeping things real today. My hubs wasn't able to take the week off, so it was just me...and my mom. If I hadn't accepted her help, I'm not sure how I would have made it. She cleaned the house, made all the meals, helped me get in and out of bed and SO much more. Thanks to her, I was able to enjoy those formative days with my baby, even through my pain filled, sleep deprived haze. I still think that's why she and my son have such a special bond. She's been there since day one. And that's what a village does!
So, this Mother's Day, don't forget to pick up the phone and thank YOUR village. Better yet, if you live close enough, give them a hug. A bottle of champs wouldn't hurt either. They've earned it! 
And now head on over here to read Nicole's motherhood mantra.
MORE MOTHER'S DAY INSPIRATION
PIN IT!
Save your favorite ideas to Pinterest. Be Sure to follow our Mother's Day board here.
We were not paid for this post.