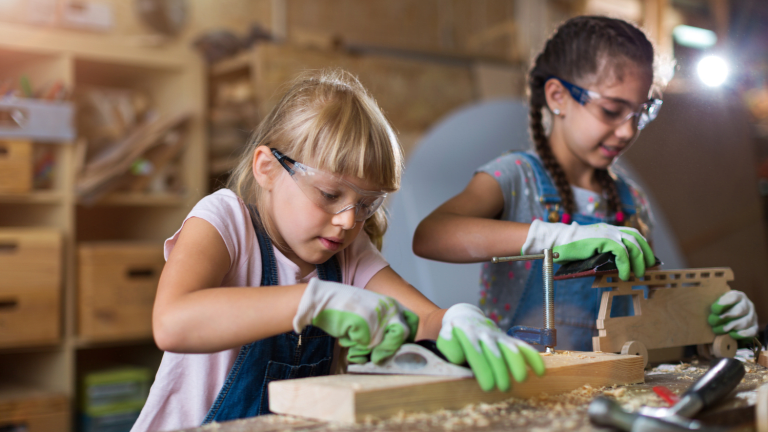 No-Name Calling Week
How to build a community that's supportive and stops bullying from growing.
This week we are honoring No-Name Calling Week, a week of educational and creative activities aimed at ending name-calling of all kinds and supports efforts to eliminate bullying. 
Related: How to stop little girls from bullying
To honor No-Name Calling Week, R. Bradley Snyder, an expert on the behaviors and preferences of children and youth, shared some tips with Momtrends on what do if you suspect your child is a bully. Expanding on the advice in his recent book, The 5 Simple Truths of Raising Kids, Snyder noted that "parents have an obligation to create communities that do not allow bullying."
How identify an anti-bullying community
They set and enforce the expectation that all community members, children and adults alike, intervene when bullying occurs.
They model healthy relationships.
They respect, recognize and reward different abilities and aptitudes.
They establish procedures for reacting to bullying incidents that include notifying authorities and informing the parents and caregivers of the bully, the victim and the bystanders.
The communities benefit bullies as much as they benefit victims. Overall, bullies do not have communities.
What parents can do stop bullying
Start talking: A parent of a bully can start by asking the child what she thinks she could do to stop her bullying behavior. The parent should explore with the bully how she interacts with her friends, and the parent should explain what it means to be in a relationship with another person. Remember, the desire for social interaction seems innate in humans, but the ability to do so most definitely is not.
Build relationships: We need to teach these kids how to make and maintain relationships. The parent can help the bully understand what she can bring to a friendship. The parent should model social interactions and allow the bully to rehearse how she would go about making friends.
Role-play:  If such kids find friends and become members of healthy peer groups, then they may cease to have the need to bully.
Acknowledge the problem: The parent needs to know that she is not alone. Many parents struggle with this issue. She should not be afraid to ask for help from the school. The parent should make sure that her child's school environment is one that recognizes and rewards the child's strengths while working to improve her weakness.
Get help. Finally, the parent should seek the help of mental health professionals.
WANT MORE FROM MOMTRENDS?
PIN IT!
Use Pinterest to save your favorite articles. Be sure to follow our Parenting board here.
All tips provided by R. Bradley Snyder, Momtrends was not paid for this post.