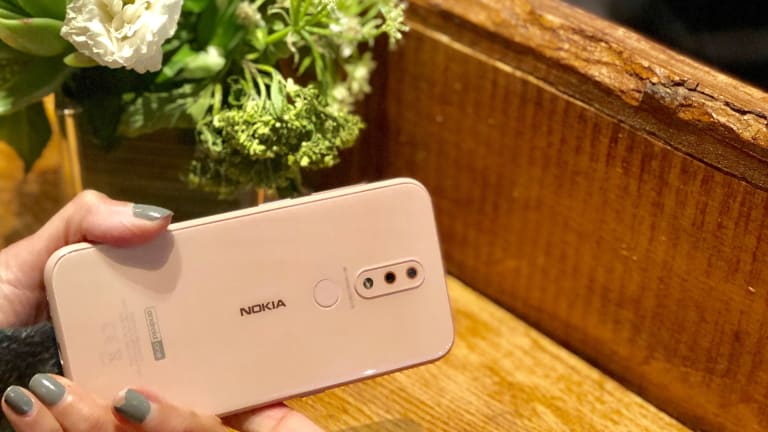 Are you ready for a phone upgrade at a great price?
It Just Keeps Getting Better with the new Nokia 4.2
I'm chief technology officer (CTO) in our house. This means managing a TON of mobile devices. As a mom, I'm looking for three things when I acquire tech: quality, service and price. I was excited when I was invited to the launch party for the new Nokia 4.2 phone -- it's a phone that allows me to check all the items on my list. Are you ready for a phone upgrade at a great price? The Nokia 4.2 might be the perfect addition to your family.
Checking out Nokia Quality
The Nokia phones event was titled "It Just Keeps Getting Better." That message really resonated with me. 
The storyteller in me loves the new dual depth-sensing rear camera which captures stunning images. The Nokia 4.2's advanced camera app allows you to find your inner artist. Switch the photo setting to bokeh mode to play with depth of field. When I experimented with the phone, I was blown away with the quality of the images I was capturing.
As a professional storyteller images are VERY important to me. The Nokia 4.2 can take my photography up a notch thanks to the dual depth-sensing rear camera. When I am at an event with low-light the HDR mode will capture multiple images simultaneously and fuse them using advanced algorithms to create a single image with more light, less noise, and brighter colors.
And it must be said, I'm a style snob. I don't have to sacrifice a bit with this slim (8.4mm), stylish phone that comes in pink sand or black. Like higher-priced smartphones, the Nokia 4.2 has an edge-to-edge display. It's a great experience to watch movies and videos.
It Just Keeps Getting Better
Assured that I was getting good quality, I moved on to service. Most affordable smartphones don't evolve. Your phone is as good as it's ever going to get the minute you leave the store. 
With the Nokia 4.2 you'll get the most up-to-date Android software in your phone for two years, guaranteed. You'll also get regular security updates for three years. 
And service is also built in to how the phone operates. The Nokia 4.2 helps your tackle the day more efficiently with a dedicated Google Assistant Button. This is comparable with "personal assistants" from other smartphones that have price tags of $500 and more. 
Moms will love how the assistant helps with everything from meal and menu planning, to gift shopping to managing travel routes. Simply press once for instant access to the Google Assistant to get help– whether it's directions, making calls, listening to music or getting answers, the Google Assistant can help get things done and find information faster than ever before.
We all know artificial intelligence is here to stay. But you'd be surprised at how smart a phone you can get for under $200. Many of the flagship features on Nokia 4.2 are powered by AI, including face unlock. I love how facial recognition gives me a quick, handsfree way to unlock my smartphone.
Price
I saved the best part for last. The Nokia 4.2 comes unlocked at a price of $189. You can take your phone to AT&T or T-Mobile to get it added to your account.
For this price, you'll get a host of great features like the ones I mentioned and Android 9 Pie (the latest Android operating system) which offers an unparalleled Android experience. The price includes three years of monthly security patches and two years of upgrades to the latest Android operating systems.
Ready to upgrade your experience and keep getting better? Check out the Nokia 4.2 on Amazon and .
Pin it!
Use Pinterest to save your favorite tech reviews.
Are you ready for a phone upgrade at a great price? This feature is sponsored by HMD Global.