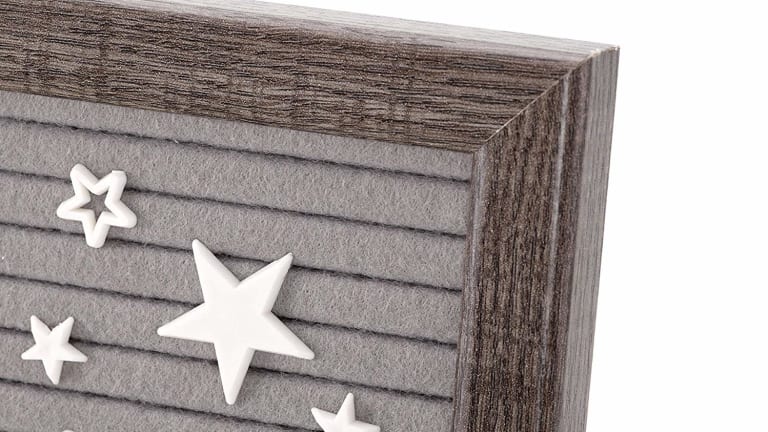 #MomLife Letter-Board Quotes That Epitomize Motherhood
Wit, wisdom, and everything in between
Parenthood... It's not for the faint of heart. 
Most days, being a mom is equal parts exhausting and exhilarating. For every rewarding moment, there are a handful of challenging ones--tantrums, meltdowns, twists, and turns. But you know what gets me through those spills and struggles and upsets and flops and fails: a little humor and a whole lot of perspective. And letter board quotes--witty, wise letter board quotes help too.
Related: Favorite motherhood quotes
Letterboard Quote Inspiration
You know what I'm talking about, right? They're all over Instagram. Inspirational mantras about morning motivation (AKA coffee), silly sayings about sleep-deprivation, and winsome words about trips to Target. It may sound ridiculous, but these light-hearted letter-board quotes can remind us that we're not alone. Our daily frustrations, wins, and losses are common threads that unite as mothers. And those more serious, heartfelt quotes? Well, they serve as a re-set button, reminding us not to sweat the small stuff or cry over spilled milk (unless it's breast milk, of course). 
8 Favorite Mom Life Letter Board Quotes
For all the parents having a hard day (or hour, or minute), push pause and enjoy perusing a few of our favorite funny, sweet, inspirational, and Instagram-worthy letter board quotes...
via @jess.lovelady
via @ajacksboutique
via @heartandfrond
via @chattywalls   
via @priscillatbrown
via @homesweetbeachh
via @kali_anderson
Moms Supporting Moms
Back in 2007 when Momtrends was started, it was all about finding women who were in the same boat. Then we went about lifting on another up. As you celebrate being a mom and woman, today and everyday, know that we are cheering for you. Be sure to tag #momtrends on social media and we'll find you!
MORE FROM MOMTRENDS
PIN IT!
Save your favorite quotes on Pinterest. Be sure to follow our Inspiring Quotes board here.
This is not a sponsored post.