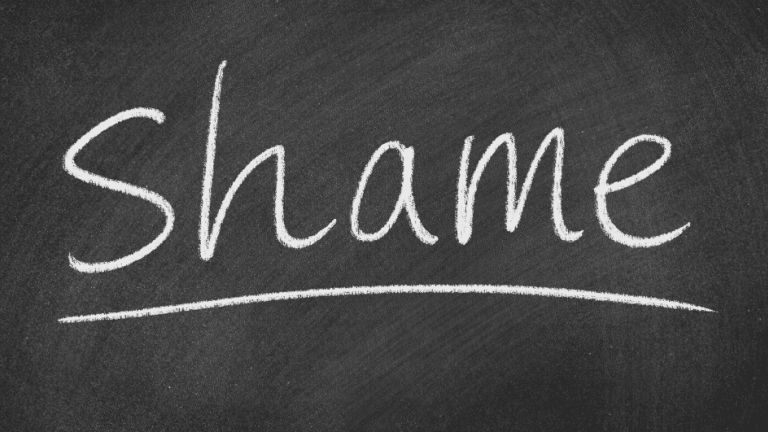 The Problem with Public Shaming
Tackling the College Admissions Scandal
By now you've likely read about the college admissions scandal they are calling Operation Varsity Blues. We all need to take a deep breath here before we start the public shaming (a little late for Felicity Huffman and Lori Loughlin who have been outed with their kids). I see a lot of parents jumping on the shaming bandwagon and I think we need to hit the pause button. 
How did we get to this point?
First, I will say I feel for the kids not admitted because of the stolen admission slots. And, if found guilty, I think the snake oil salesmen who started this business is to be punished severely. But I also 100% see how we got here.
We all want our kids to be special and achieve great things. And the trend has been to throw all our resources at parenting. Now that we are witnessing the dark side of this trend we all need to fess up to our responsibilities.
Shaming Won't Fix Anything
I don't think publicly shaming these actresses and parents is going to fuel change.
Let me share a personal anecdote. Just this week I had the chance to smooth something over for my 8th grader. She's off at boarding school and experienced a rough patch. I was copied on an email with news that I thought would upset her and might wound her ego a bit. 
In my head, I started to draft an email to her coaches and her advisor to smooth things over and make her "right now" 8th grade life better. But I paused and decided to make her experience the bumpiness. Because the rough roads are only going to get more brutal and now is the time for her to start developing strategies to deal with them.
My Parenting is a Process
I'm a huge reader of parenting books and self help books. Two of my absolute favorites are The Gift of Failure and The Opposite of Spoiled (read all about them in this post)
I imagine the parents involved in this didn't pause in 8th grade and reflect on letting kids become resilient. Fixing is what we are trained to do as parents. It's the easy part. I imagine these parents are loving and busy and that they want to make life fantastic for their kids.
If proven guilty, there should be punishment (not jail) and there should be reckoning, but I think there are a LOT of parents casting aspersions who are guilty of lesser parenting crimes. 
My instincts aren't always noble. I admit it. Giving my girls a leg up is in my DNA. I simply can't look at these parents and say I can't fathom how it happened. 
I have to WORK to step back. Many of us want to give our kids a leg up on the competition and work hard to remove obstacles along the way. From Jessica's book on failure,
This has stuck with me. I want my girls to be able to advocate for themselves. If we raise kids that need our help every step of the way they won't even get the full benefits of a university like Harvard (or USC or Yale or any of the other colleges indicated in the scandal).
She also says, "The notion that there are only 25 "good colleges" out there and if your kid doesn't get into one of them he or she is doomed to live at home playing video games for the rest of his or her life is bunk."
I know how we got here and I think that few of us are free from filling in ALL the potholes of adolescence. I'm tapping into my compassion for these parents and their students and I will continue to be a fallible parent and a work in progress.
Don't be a hypocrite. Use this as a teachable moment.
PIN IT!

This The Problem with Public Shaming feature is not sponsored.