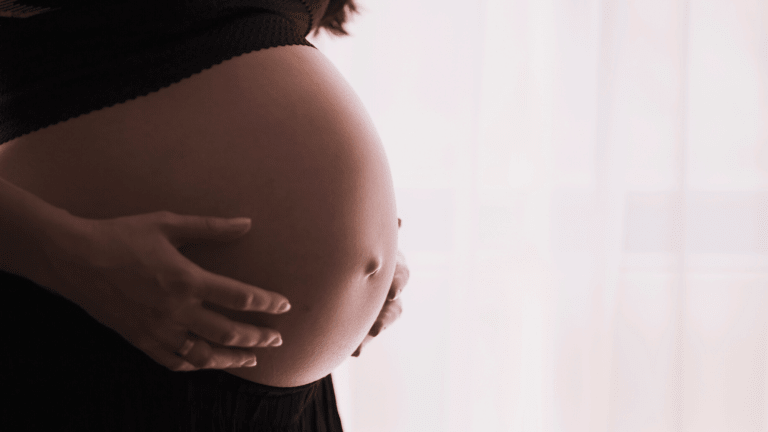 Pregnant in a Pandemic: Advice for Expecting Moms
If you thought pregnancy was stressful, try expecting during a pandemic. COVID-19 has made what is supposed to be an exciting time downright terrifying for many soon-to-be moms and dads. Couples who are trying to conceive or are currently expecting are left wondering what they can do to manage their pregnancy journeys in a healthy and safe way.
As a mom of three who had three incredible and memorable hospital labor and delivery experiences, I empathize with the women enduring anxiety during these unprecedented times. The birth of a baby should be a wonderful experience, not one clouted by worry and woe. 
One of my best friends had a baby a few weeks ago outside of NYC, and said the overall experience was nothing shy of insanity. While her little nugget was born healthy and happy, she said that the lead up to labor and delivery was the scariest part. The built up anticipation and anxiety of going into a hospital and exposing herself and her newbie.
I can't even imagine. Prenatal appointments are being canceled, essential checkups are being done from cars (what?!?!), and moms are expected to labor for hours with a surgical mask covering their mouth and nose. It sounds disheartening and discouraging -- especially for those going through this for the firs time. 
To try to ease the anxiety and reduce the stress, we reached out to Julia Wilkinson, a reproductive genetic counselor, for some important tips for pregnant women going through this an already time with an added layer of Pandemic panic
Maintain a Healthy Lifestyle and Take Your Prenatal Vitamins  
It's important to pay even closer attention to your health while pregnant, and that often starts with a healthy diet, plenty of sleep and a regular pregnancy-friendly exercise routine. To ensure you're getting the right amount of crucial nutrients during pregnancy, doctors often recommend taking a prenatal vitamin and mineral supplements. Folic acid and iron are especially important, as most pregnant women don't get enough of them from food alone.
Schedule Telehealth OB/GYN Appointments 
Given COVID-19, new guidelines from ACOG (American College of Obstetricians and Gynecologists) suggest that clinicians group a mother-to-be's vaccinations and screenings together to reduce the overall number of in-person visits; many OB/GYNs and health clinics are encouraging virtual appointments and consultations whenever possible. To continue prenatal care in between in-person appointments, take advantage of telehealth options.
Take a Carrier Screening 
It is recommended that every pregnant woman take a genetic test to understand if they are carriers for specific inherited conditions. These tests can easily be done at home via a mail-in saliva collection kit from medical testing companies like Invitae, which also provides remote support from genetic counselors and clinicians at every step of the screening process.
Do Some Financial Planning 
With the unemployment rate the highest it's been since the Great Depression, people who aren't expecting are worried about their finances. People with a baby on the way are likely even more nervous about their future nest egg while they prepare their nest. Take this time to understand your health insurance, anticipate pregnancy costs and create a baby budget.
Create a Birth Plan 
While even the best laid plans are often rerouted, it can be comforting to outline birth preferences so you, your partner and your doctor are aligned. Use this time to determine where you want to give birth, who you want in the room, the use of an epidural and if you plan to take breathing or birthing classes to prepare.
Want more from Momtrends?
1. How to Increase Your Odds of Getting Pregnant
This is not a sponsored post. Some tips courtesy of Julia Wilkinson, a reproductive genetic counselor at Invitae.