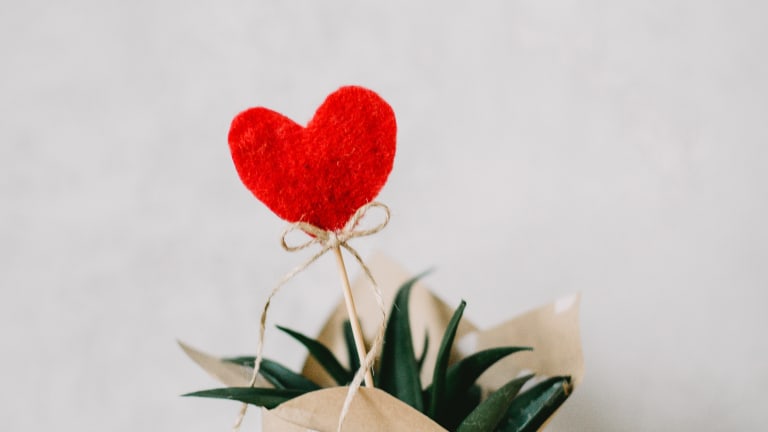 How to Give Back to Your Community Without Leaving Your House
Turns out there are a few ways you can be a good citizen from the comfort of your couch. Seven ideas for giving back right from your home.
This is a really strange time. I legitimately feel like we're living out a weird science fiction novel. This new normal is anything but, and I'm eagerly hoping for a happy ending (or maybe a new beginning?) to take us all by surprise. Alas, right now, we can only take one development, one plot twist, one day at a time. And while these baby steps help us gain some sort of control in an otherwise totally chaotic experience, there is little we can do to quell this overwhelming feeling of hopelessness. I will say that embracing a daily gratitude practice is helpful--I breathe in and take stock of all the things in my life I'm thankful for. In normal times, gratitude fuel my philanthropy, and i know I'm not alone. It's in difficult times that we realize how we need to help each other--how we're all one big community. But how do you do that when you're not even allowed to leave the house? 
Related: Sesame Street Monster Meditation for kids to find stress relief
Seven ideas for giving back right from your home.
Touch Base With an Elderly Neighbor. We know that those who are older and/or have an underlying health issue are at greater risk for having serious complications if they are diagnosed with Coronavirus, making it more dangerous for them to leave the house. While we should all be adhering to social-distancing orders and shelter-in-place mandates, we, occasionally, have to leave the home for essential errands: to get groceries, to pick up prescriptions, and, depending on your job, to go to work. Going to the local market to pick up necessities can be considered risky for anyone, let alone someone is older. And if they live alone, this time can feel even scarier--so reach out to an elderly neighbor. Give a call, leave a note, and make an effort. Consider cooking a meal for them and leaving it at their front door, or have the kids draw them an uplifting picture of happier times to come. If you do decide to venture out for groceries, maybe ask them if there is anything they need.
Check on Your People. If you weren't familiar with Zoom or What'sApp or Houseparty, you probably now are. These video-driven group-friendly applications are helping us "redefine" socialization. And while playing trivia games or singing happy birthday via an app certainly don't entirely fill the void, they do help to give us a sense of friendship and camaraderie. Check on your people, and invite them a group chat, a virtual book club, a stay-home game night. Who knew that drinking wine in your respective homes and gossiping could be considered giving back to your community?
Leave out water and snacks for delivery people. If you are ordering your groceries online and getting all the essentials via Amazon Prime and relying on delivery services, then thank these frontline workers who potentially put their health in harm's way to get you what you need and want. If you are ordering groceries from a service like InstaCart or having ready-made meals delivered, be generous with tips, if you can. And consider leaving out waters and snacks for overworked workers coming to your rescue with resources. Out of an abundance of caution, if you're going to do this, we also suggest leaving hand sanitizer and a roll of disinfectant wipes so they can properly clean everything before using.
Support a small business. Small businesses are hurting right now--restaurants, independent stores, and offices. Support these community-based businesses in any way you can. Purchase gift cards for future use or order delivery from neighborhood eateries. 
Donate What You Can. If you have medical-grade masks and gloves, consider giving them to someone who needs them more. Hospitals are in dire need of PPE--so if, by chance, you stocked up and now are safe at home, consider giving your resources to the professionals who desperately require protection. If you have toilet paper or diapers or  hand sanitizer or cleaning products, donate locally to a service that could use them, or start a neighborhood Facebook group--you could help someone who desperately needs these personal care products for their families.
Say THANK YOU. It might not seem like much, but we need to let medical professionals, supermarket cashiers, sanitation workers, and other professionals on the front line know how very appreciative we are of their hard work and efforts. Thank a doctor friend. Have pizzas delivered to a hardworking nurse's home. Just SAY thank you, because gratitude will keep us sane.

MORE IDEAS FOR MENTAL HEALTH FROM MOMTRENDS
PIN IT!
Need more ideas on what to do with the kids? Be sure to follow our Activities to Do with the Kids board on Pinterest here.
This is not a sponsored post.