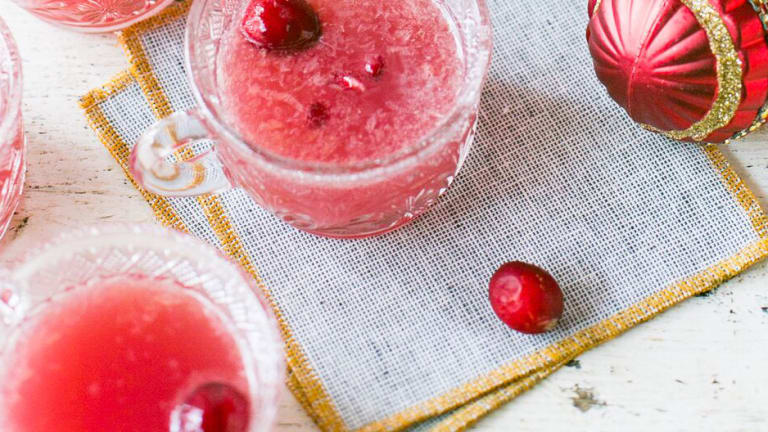 Publish date:
Pomegranate Orange Ginger Punch
Throwing a holiday get together for friends and family? Serve up a communal mocktail (or cocktail) that's easy to make and even easier to serve. A big ole bowl of punch will do the trick. This one is festively made with the flavors of pomegranate, orange, and ginger ale.
Guests will love the refreshing, citrus taste, and you'll love that you don't have to shake up individual drinks for every thirsty guest! This recipe is alcohol-free, but you could easily make a spiked version as well--we think rum would make a mighty good mixer. Just be sure to label your two bowls!
Pomegranate Orange Ginger Punch:
Ingredients
64 oz. Cranberry Pomegranate juice
32 oz. Orange Juice
2 L. Ginger ale
Directions
1. Chill all ingredients for a least 2 hours.
2. In a punch bowl, combine the juices and ginger ale. Serve immediately.
This is not a sponsored post.