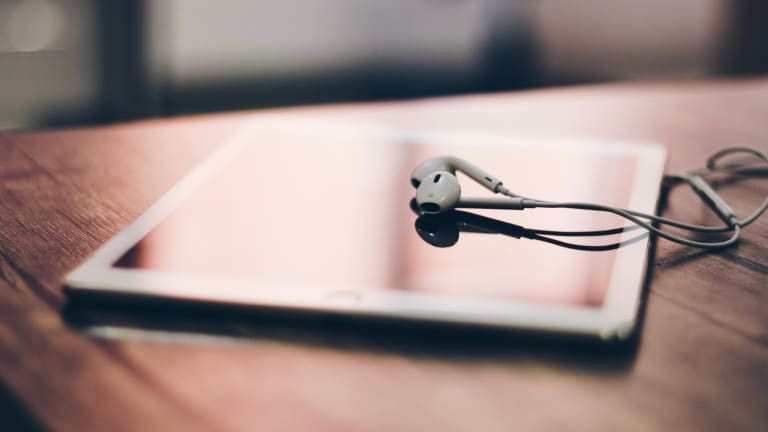 Podcasts to Get White Women Thinking
Here are five podcasts by Black writers and producers to consider as you load up your queue and expand your mind.
Well, that's a loaded title. This isn't a post meant to have you running away to the safety of podcasts you already love and listen to, it's an invitation to mix things up and open your mind to other voices. I have so much personal growth on my plate, it can be a little overwhelming. But rather than stand still and ignore my part in how we go here in America, I'm reading, watching and listening. 
Related: Women to follow: Black voices on instagram
As I look to continue supporting the Black community right now, I'm mixing up my podcasts. Here are five podcasts to consider as you load up your queue.
Code Switch
The best medicine for white moms might be a weekly check in with Code Switch. There's no sugar coating here; hosts Gene Demby and Shereen Marisol Meraji are not here to make new friends. This duo is about speaking uncomfortable truths to us. It's a race and culture outlet that began in 2013 on the radio and is now the go-to podcast for white folks to start their re-education of how the system ACTUALLY works. In the wake of the George Floyd protests, it became one of NPR's top ranked podcasts. Listen here.
It's Been a Minute
It's Been a Minute with Sam Sanders is a new one for me, but Sam now feels like and old friend. Sam Sanders interviews people in the popular culture who deserve your attention, but might not be on your radar. I love Sam's talks with his Aunt Betty and his disarming love of animals. He's down-to-earth and relatable without letting white people off the hook. This is the podcast my teens will listen to about race and politics and current events, he's got a broad appeal. Listen on NPR's platform here or where you get your podcasts.
Revisionist History
Revisionist History is a podcast by Malcolm Gladwell. It began in 2016, and has aired four 10-episode seasons. I've been hooked on this for a while, because Gladwell is a multi-media savant. The way he mixes interviews, music and opinions make the most of the podcast medium. He has been a staff writer for The New Yorker since 1996 and really found his groove with audiobooks. A recent episode about songwriter Randy Newman's song Redneck had me transfixed. Warning, there is little straightforward about Gladwell, he likes to ponder and take circuitous routes to the truth. Get all the seasons of Revisionist History here.
1619 Project 
I found this one listening to The Daily podcast (a NY Times news podcast).  Conceived and voiced by Nikole Hannah-Jones, this serial podcast tells the story of enslaved Africans in the United States. The 1619 Project is an ongoing initiative from The New York Times Magazine that started last year to expose the systemic and institutional racism in our country. The podcast title refers to the first year enslaved people were brought to the US and the series is loaded with historical research and personal stories and is a deep dive into how slavery shaped our economy. Get the podcast here.
Nice White Parents
Oh, I'm so twisted up about this podcast. It's exposing all the parts of me that I want to own and change. It turns out all my instincts are not helping. It's about the 60-year relationship between white parents and the public schools, but it's also about how white people often think we have the answers. This is the lone voice of a white woman on the list, but I'm including Chana Joffe-Walt because her work fits here. She's giving voice to the parents with Black and brown kids in the public school system that often ignores their needs. I'm three episodes in and can't wait for the next one to drop. Listen here.
MORE FROM MOMTRENDS
PIN IT!
Use Pinterest to save your favorite social media finds and be sure to follow our Momtrends board here. 
This is a sponsored post.