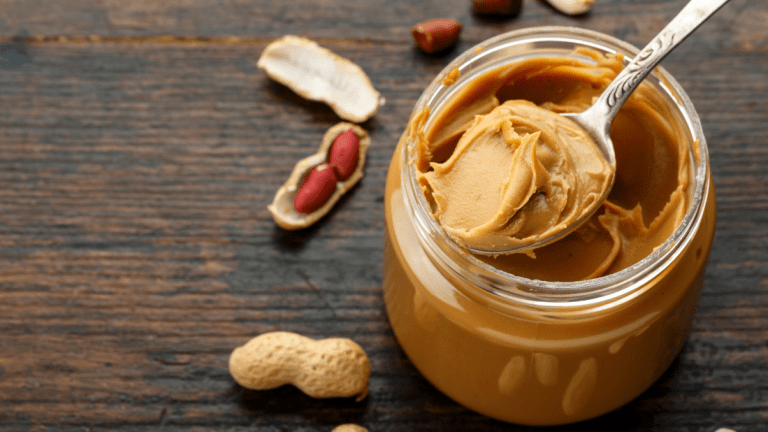 Peanut Butter Lovers Day
Take this popular kids snack to the next level with our guide to all things peanut butter.
Peanut butter has gotten a bad wrap in recent years, but if you're not allergic to this delicious nut, it can be great source of protein, fiber, magnesium and potassium. In celebration of Peanut Butter Lovers Day today, we're sharing some of our favorite peanut buttery snacks we love for our kids. Oh, and who are we kidding - we love them too!
Related: How to make peanut butter and jelly sushi rolls
[Note: We know that peanut allergies are real and can be life-threatening. As much as we love our peanut butter, many of these snacks and treats may best be enjoyed at home where you can be assured of who you are impacting.]
Peanut Butter Fun Facts
One acre of peanuts will make 30,000 peanut butter sandwiches.
It takes about 540 peanuts to make a 12-ounce jar of peanut butter.
The average child will eat 1,500 peanut butter and jelly sandwiches before he or she graduates from high school.
Americans spend almost $800 million a year on peanut butter.
Peanut butter even has its own phobia. Archibutyrophobia (pronounced A'-ra-kid-bu-ti-ro-pho-bi-a) is the fear of getting peanut butter stuck to the roof of your mouth.
Peanut Butter products we love
Quick, convenient and equal parts healthy and indulgent, we love to throw these peanut buttery snack foods into sport bags and for an afternoon protein kick. We are big fans of KIND which has lots of tasty peanut butter snack options. 
Choose the KIND PLUS Peanut Butter Dark Chocolate + Protein for 7g of protein, KIND Healthy Grains Bars for a full serving of healthy grains like oats, millet, quinoa, amaranth, and buckwheat or Kind Healthy Snacks Peanut Butter Whole Grain Cluster for snacking by the handful or a yogurt topping. If you don't eat them all yourself, your kids will love Good Health's Whole Wheat Pretzels filled with Peanut Butter. 
If your kids like their peanut butter in cereal try Kashi Peanut Butter Crunch.
Peanut Butter Snacks to Make
If you have a bit of time, there are lot of delicious and easy peanut buttery snacks you can make, bake or blend at home. 
What's your favorite peanut buttery snack?
MORE FOOD FEATURES FOR YOUR FAMILY FROM MOMTRENDS
PIN IT!
Use Pinterest to save your favorite recipes. Be sure to follow our Kid Food Pinterest board here.
Momtrends was not paid for this post. This post may contain affiliate links. By clicking and shopping, you help support Momtrends and allow us to keep reporting on trends.