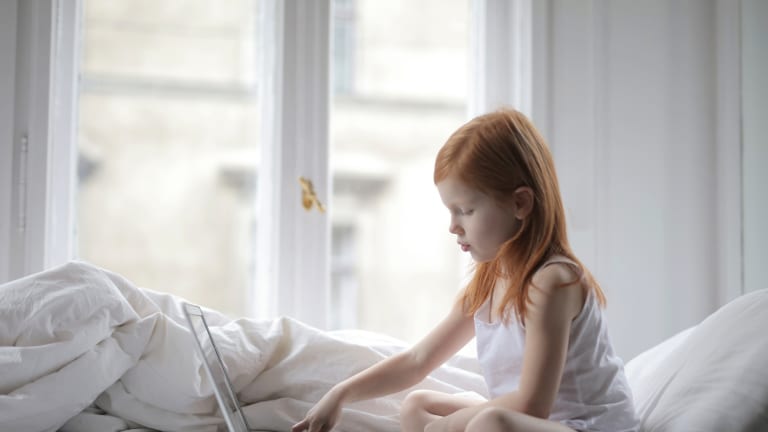 PBS KIDS Resources for Parents to Get Through Covid19
To get through the health crisis in America, we all need to band together and share resources. PBS Kids has a FREE daily newsletter to help families.
We are living through extraordinary times right now. To get through the health crisis in America, we all need to band together and share resources. One of our most popular posts is this one about 7 Ways to Keep Your Kids Healthy and Learning at Home. And now I'm happy to share the PBS Kids resources for parents to get through Covid19.
First thing you need to do is sign up to get the daily PBS Kids Daily newsletter.
PBS Kids Daily newsletter
This is a new resource from PBS to keep your kids playing and learning at home while school is closed. Each day the newsletter is filled with activities that can be done online and offline. Today they explored creativity and problem-solving through art, using Pinkalicious & Peterrific and a new game called Scribbles & Ink as jumping-off points to more creativity and conversation off-screen.
Related: 5 Tips to Rein in Your Anxiety in Times of Total Uncertainty
Other lessons included making board games and printable storytelling worksheets. This is just one more resource to have on hand to help us get through the homeschooling period.
More from PBS Kids
In addition to the daily newsletter, PBS KIDS has a variety of resources for parents, including tips for how parents and children can de-stress during this time of uncertainty, and tips on how to talk to children about COVID-19.
Research shows that just being in the presence of a compassionate, safe adult can help kids calm down. As families, we can be "that person" for each other.
PBS experts recommend:
Share age appropriate facts and keep it simple
Assure children they are safe
Emphasize simple things your family can do to be "germ busters" such as washing your hands and practicing healthy habits
Lastly, for many parents, "normal" screen time rules no longer apply. It's ok to give your family a new normal to get through this situation, remembering that kids love and crave structure.
Here are some PBS KIDS videos you can watch with your child to practice deep breathing together:
From Daniel Tiger's Neighborhood:
From Sesame Street:
MORE KID-CENTRIC FUN FROM MOMTRENDS
PIN IT!
Need more ideas on what to do with the kids? Be sure to follow our Activities to Do with the Kids board on Pinterest here.
This is not a sponsored post. All opinions are our own.