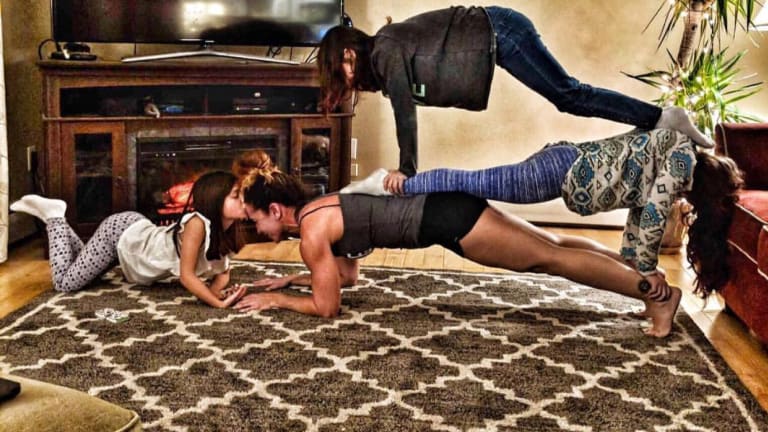 Parenting After Divorce: Lessons Learned From One Mom
After spotting Jen Senecal's inspirational and honest Intsagram post about divorce and parenthood, we invited her to share her perspective and tell her truth. We think the single mom POV is an important one--and we encourage you to visit her feed for more empowering, but grounded nuggets of knowledge... 
The last 8 months have been nothing short of a roller coaster, but here's what I'm learning about divorce:

1. It is, in fact, not the easy way out. So when people love to throw that line around, it's incorrect. It quite possibly could be the hardest thing to ever do.
2. You can become better friends with your ex than you've ever been before.
3. People will always have something to say about it--and will also try to get in your business and pit you against each other (and it won't work). Just let that go.
4. Families still work (well) together that live in separate houses. This is a huge relief to me because it was my single biggest fear.
5. Your kids will be OK.
6. You will find the pieces of yourself that went missing.
7. You'll be busier than ever before, with more sole responsibility, but it doesn't feel like a chore.
8. Your individual relationships with your children can and will strengthen.
9. You'll have a low tolerance for anything that robs you of your joy, once you get out of the mud.
10. You actually embrace being alone. (Because see #9.)
11. There is utter liberation in second chances and a tension-free relationship with your ex.
12. Silence will excite you.
13. You will wake up one day in the middle of all this and feel nothing but love, peace and gratitude. And then the next day terrified with a heavy heart because it's not where you wanted to go and it's all just really sad. But after a while, the good days outweigh the bad by many.
14. Your heart, like your muscles, will tear apart but then grow back bigger and stronger.
15. You will find your tribe and they will do incredible things for you. You will know, without a single doubt, who your people are.
Jen Senecal is a personal trainer, nutritional coach, freelance writer and mom of three living in RI. Her adventures in fitness, parenthood and how to (attempt to) maintain a successful divorce can be found on her Instagram page at @jensenecal.
This is not a sponsored post.