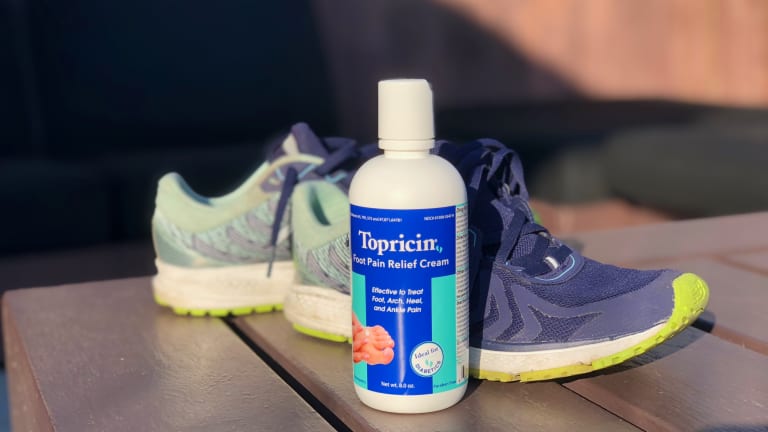 Pain Relief for Busy Moms
Win $150 worth of Topricin's BEST selling pain relief creams
Being active makes me a better mom. It smooths out many of my rough edges and makes me patient. It also helps me show my girls how I make health a priority. Because we all know, they don't do what we say, they do what we do. Now that I'm in my 40's, I find I've got to deal with the muscle soreness that comes with staying fit plus the body changes that are resulting in some new-found back pain. I've found relief from Topricin and want to share this pain relief for busy moms resource. 
Between running, squash, and skiing I stay really active. I love to participate in sports WITH my kids. 
Nowadays, I find that I don't recover as quickly as I used to. I need to stretch and plan  for recovery. But when I'm really stretched thin (this seems to be happening more and more) I need help. Topricin's Pain Relief Creams are perfect. I understand many of the ingredients in the products, like arnica. Arnica is an herb, and its "active chemicals may reduce swelling, decrease pain, and act as antibiotics." WebMD give a full description of arnica's benefit's here.
What makes Topricin Pain Relief Products Special
Free of Harsh Chemicals
Odorless
Moisturizing
Soothing
Patented
Arnica for Runners
Topricin makes pain-relief products that are naturally effective. The ingredients are designed to help  your body restore circulation back into the areas that are causing discomfort. For runners, I like the Foot Pain Relief Cream. It works by stimulating the draining of toxins and fluids that build up in an injured area, relaxing micro-capillary blood flow, allowing oxygen-rich blood to flow back to the injured tissues. It's great after long training runs.
Sports Cream
I also play a lot fo squash and ski a ton. I keep the Topricin Sports Cream handy after my workouts. Topricin's formula has 17 powerful biomedicines to stimulate the body. The idea is to increase the rate of healing so you can get back to doing what you love. I keep this in my gym bag and apply after my showers and before bed. It takes about a decade off how I feel after a big workout.
Pain Relief Creams that Work
These are some of my favorites from Topricin. There are other products to help busy moms keep going.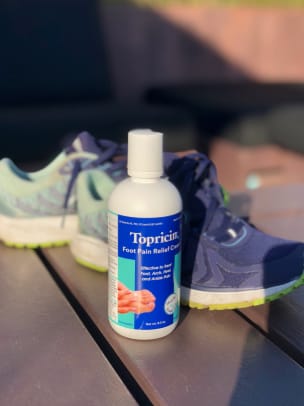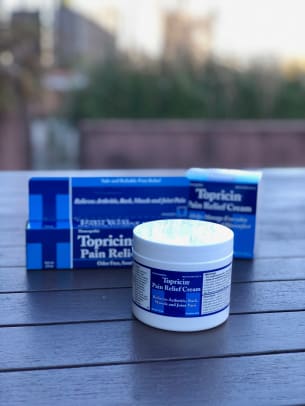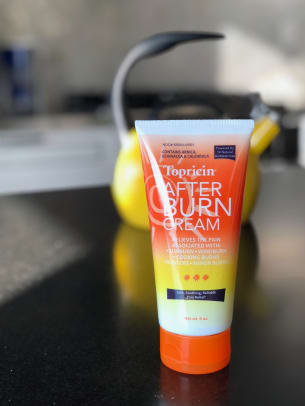 10 LUCKY WINNERS WILL RECEIVE
At Momtrends, we are all about sharing what works. We've got a great giveaway to help you stock up your family medicine chest AND feel great this fall. You can win a bundle of Topricin's BEST selling pain relief creams – over a $150 Value. Prize includes: Topricin – 2oz + 4oz, Topricin Foot – 8oz, Sports Cream 6oz, After Burn – 6oz, Fibro Cream – 6oz. And we have ten prizes in total!
Enter Giveaway Here
Be sure to follow the Rafflecopter rules and good luck!
Find out More about Topricin here
Pin it and save it! 
Use pinterest to organize your health and wellness ideas.
Pain Relief for Busy Moms is a sponsored post. If you have or suspect you have a medical issue, be sure to consult your healthcare practitioner. Always let your healthcare practitioner know when you are considering any self-help treatment. Be sure to see your healthcare practitioner for any pain that has lasted more than 3 days. Consult a medical professional for a proper diagnosis if you think you are suffering from arthritis. Application instructions must be followed to get the best results, results may vary. Please read giveaway ruled on rafflecopter.com link