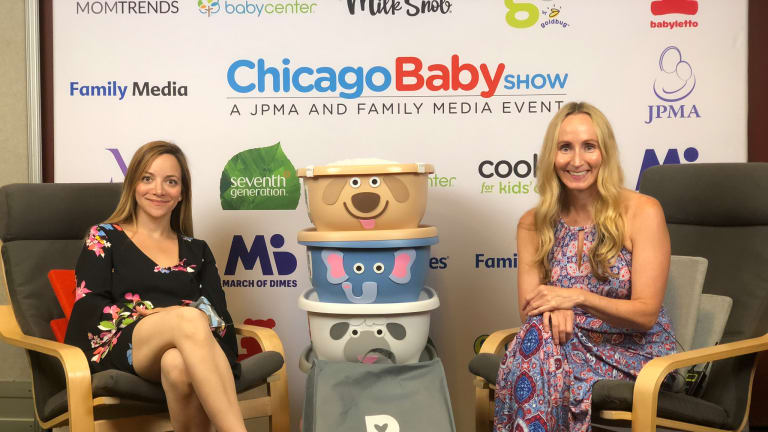 Our Top Picks From the Chicago Baby Show
We love babies, bloggers, and brand new gear--so, of course, we adore our annual trip to the Chicago Baby Show. We peruse new products, engage in panels and seminars, and host influencers in our own VIP lounge and broadcast booth. But the absolute best part is trend-spotting the latest and greatest in all things BABY! This year, we found a few amazing solutions for new parents and soon-to-be mamas and papas! Here are a few of our top picks:
RockerMama Ready Rocker
I love the simplicity and functionality of this product. As a mom who has spent many hours rocking in one specific chair in one specific room, I am thrilled to see a smart and portable solution that makes it easy to rock Baby anywhere and everywhere. I also like the back support it provides. I can imagine propping this in my bed in the middle of the night to help with nursing Baby. Plus, I have to mention the chic-ness factor. The leather option is just plain sleek.
Prince Lionheart Tubimal 
Standard baby tubs become totally moot after a few month of use. Typically, you can either toss them, donate them, or store them. I love that this tub takes on a whole new life once your infant graduates beyond the baby tub. They become useful storage solutions that are cute enough to display.

Travel Tray
Simplicity trumps all. My kids never have enough surfaces on the go--for snacks, for drinks, for toys, and for art supplies. This portable tray fits in to our stroller and car seat's standard cup holder to provide more surface area for the littles to eat, play, and create--without sacrificing the actual drink holder since there's one built in. 
This is a sponsored post.