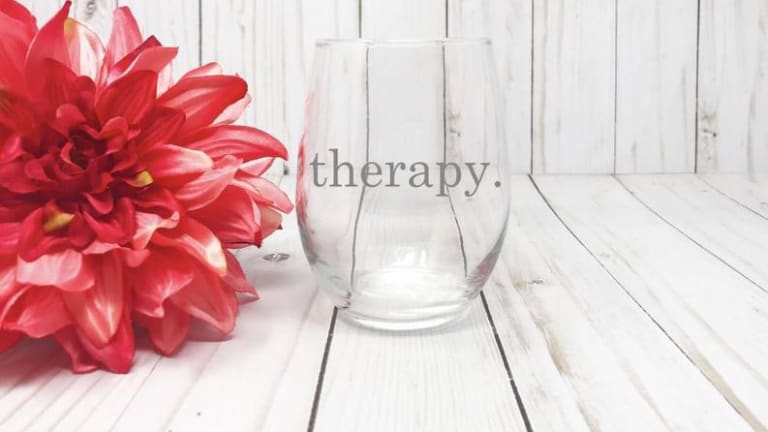 Publish date:
Our Favorite Wine Glasses with a Message
Graphic Wine Glasses Worth Sipping Out Of. We've rounded up a few fun and sassy graphic glasses for your sipping pleasure.
You've probably heard one or two of us here at Momtrends protest our collective love for the graphic-tee trend. We like to wear our hearts on our sleeves and our emotions* on our chests. (*or motivational mantras/ playfully facetious jabs.) We think that drinking out of a graphic glass makes for better sipping. Here are some of our favorite picks for wine with words.
Graphic Wine Glasses
Who needs wine markers or charms or unique colored lipstick (happy National Lipstick Day, BTW) to identify their glass when you can each have a unique graphic saying?
But why should fashion have all the fun? How cute are these graphic wine glasses? They're sassy and silly and witty and sarcastic. Sippity Yay! They make great Mother's Day gifts, hostess gifts, or simply a treat for yourself (go ahead mama, you deserve a nice glass).
What We're Drinking
Of course the wine glass doesn't really matter if the wine isn't great. My latest fave? This beautiful bottle of Bacchus Pinot Noir. Not only is the label art totally gorgeous, the flavor is full but the body is light and it's a great red for summer sipping... Even better in a snappy glass. Stay sassy, friends! And do let us know what you are sipping.
MORE WINE IDEAS FROM MOMTRENDS
PIN IT!
Looking for more fun wine ideas? Check out the Momtrends' Wine Time on Pinterest! And be sure to follow our pinspiration.
Momtrends was not paid for this post.